How to embed YouTube Videos.
OK, I'm going to make this nice and easy. First thing, when starting a new topic or adding a reply (not fast reply), on the left under the smileys you will find the
Quick Access
box.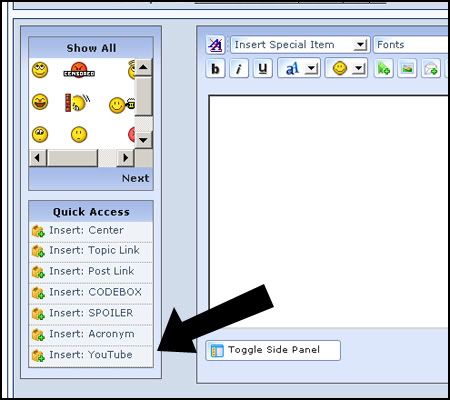 At the bottom of the list there is the '
Insert: YouTube
' tab (big arrow pointing at it in the image above). Click this tab and you get a box appear like in the image below.
Now you need to add the YouTube video ID code, this is easy to find, just look in the address bar at the top of the YouTube page that your video is on.

The video ID is the random numbers and letters after the
=
symbol, eg: NRa7LgfPHpg
Select this code and copy it into the box that appeared earlier (see below).
Simple press the OK button and the jobs done. Now the code needed to embed a YouTube video is added to your post.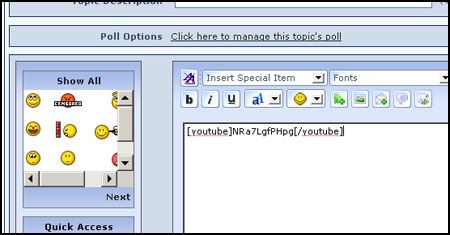 To double check that you have done it correctly, please use the "Preview Post" button before posting.
Feeling Confident?
Simply write out the code below, adding the desired video ID
[youtube]NRa7LgfPHpg[/youtube]