I've been half fancying another estate after my temporary one proved quite good for the dog and shipping stuff about. So whilst browsing ebay I came across this Autumn green finesse estate. It had been part exchanged at the ford dealership that had supplied it, 2 owners, full service history and only 58k miles from new I thought it would be the ideal replacement for the 5 door.
Its got a good solid shell and pretty tidy paintwork, I couldn't turn it down and won it for only £486!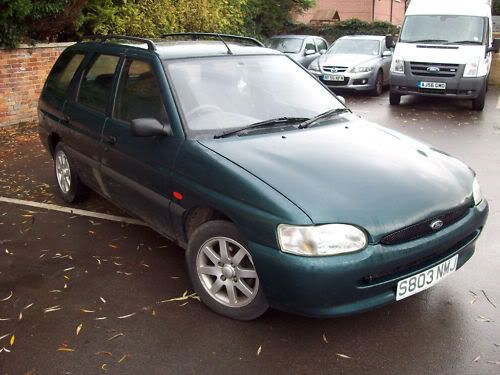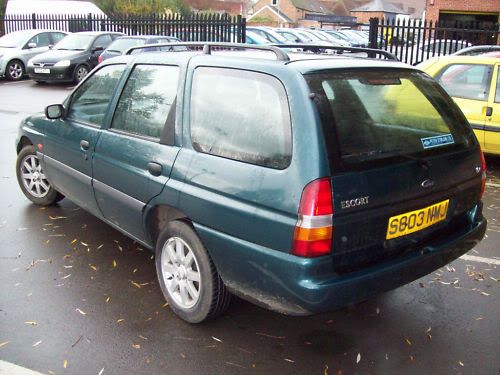 So I've been pretty busy setting about stripping the 5 door down and building the estate up
Click
here
for info on my previous escort
The 325mm AP Racing 4-pots are finally living under my 16" Compomotive MO's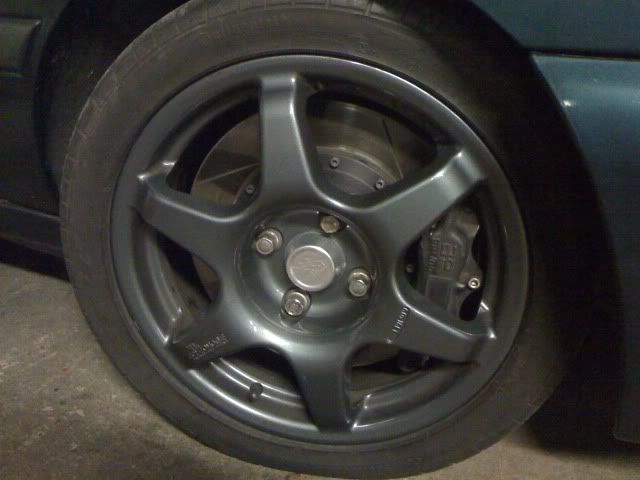 Got ST170 rear brake setup fitted and after waiting far far too long, the Spax coilovers finally arrived and I'm pretty pleased with their adjustability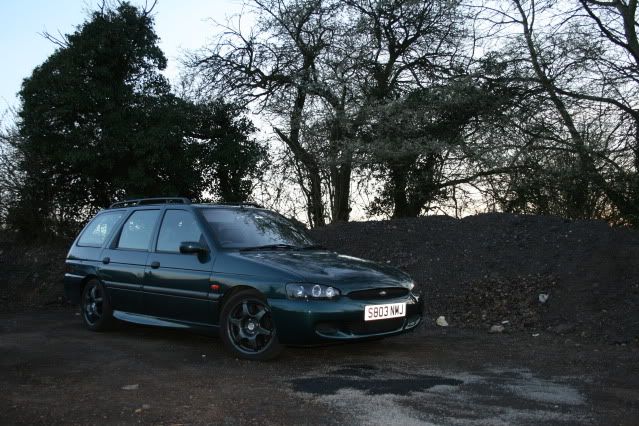 And a couple of shots with my brothers car earlier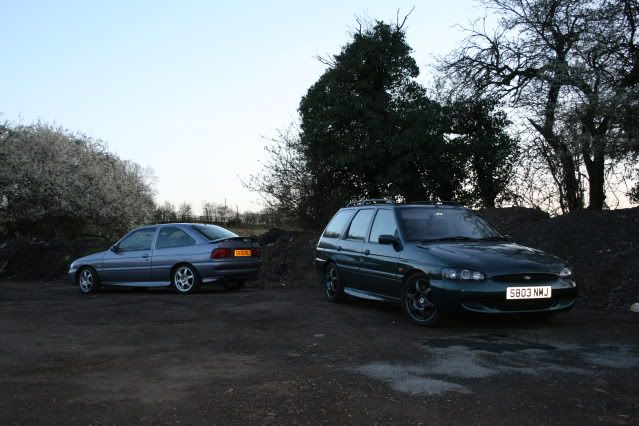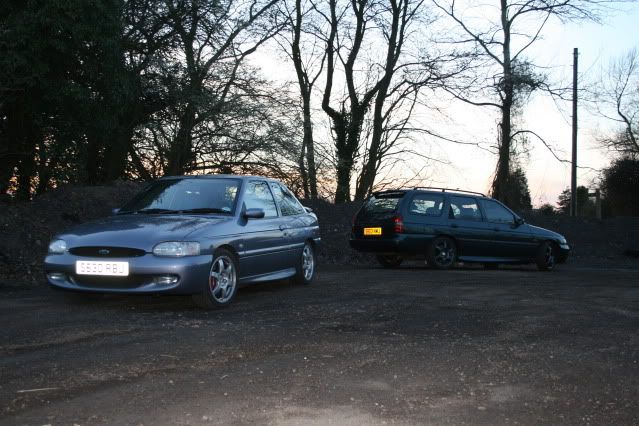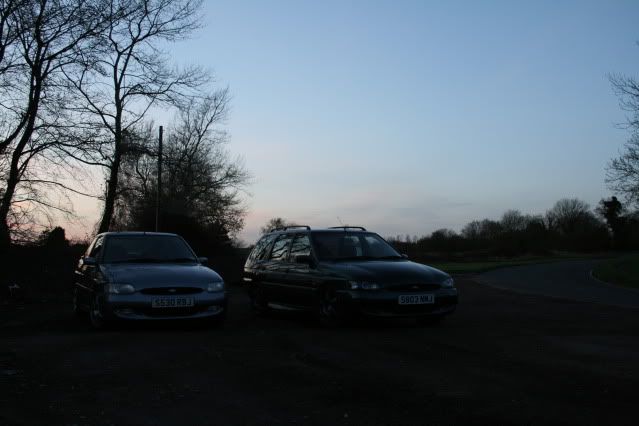 I've also fitted an RS accesory spoiler for the estate, it doesn't have the screw covers on the top that fall off - Result!
The interior is in and I've kept the rear badges, although they have gone a bit stealth with a coat of satin black - as have the ford badge surrounds
Thats about it now styling wise, no further colour-coding and I'm keeping the orange side reps
So next we are now sorting the ECU, this is BEFORE the engine goes in, so I know it will run once installed
Edited by Danzetec, 26 November 2011 - 05:28 PM.