I thought you might all be interested to see what I got up to today.
Well, woke up with a bit of a headache. Went out for a bit of a drive in Cheshire, as you do. Went past one petrol station, £1.40.9 a litre of petrol! Scandalous.
The day was a bit overcast, little bit of light rain on the way there, but otherwise not too bad. Fairly bright. Was a bit bored though, hoping that the day would pick up and get a little more lively.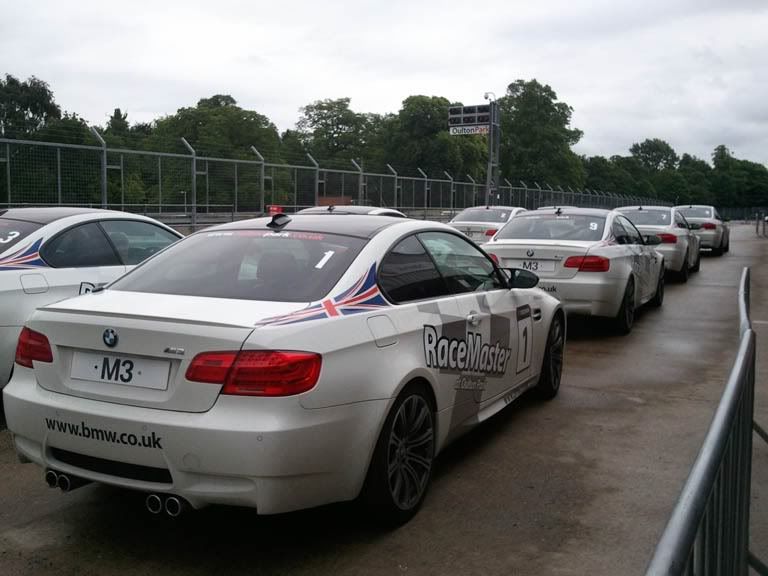 It did.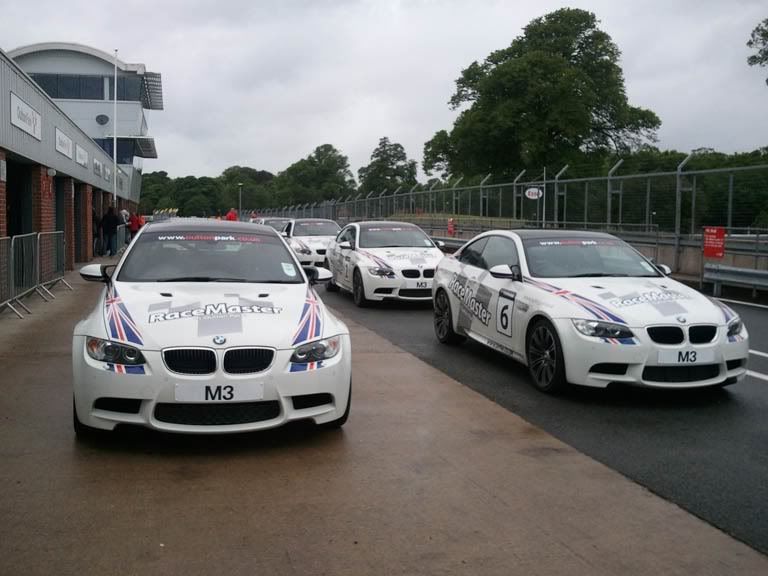 a lot better.
Saw these little beauties just sitting about, thought I'd have a go.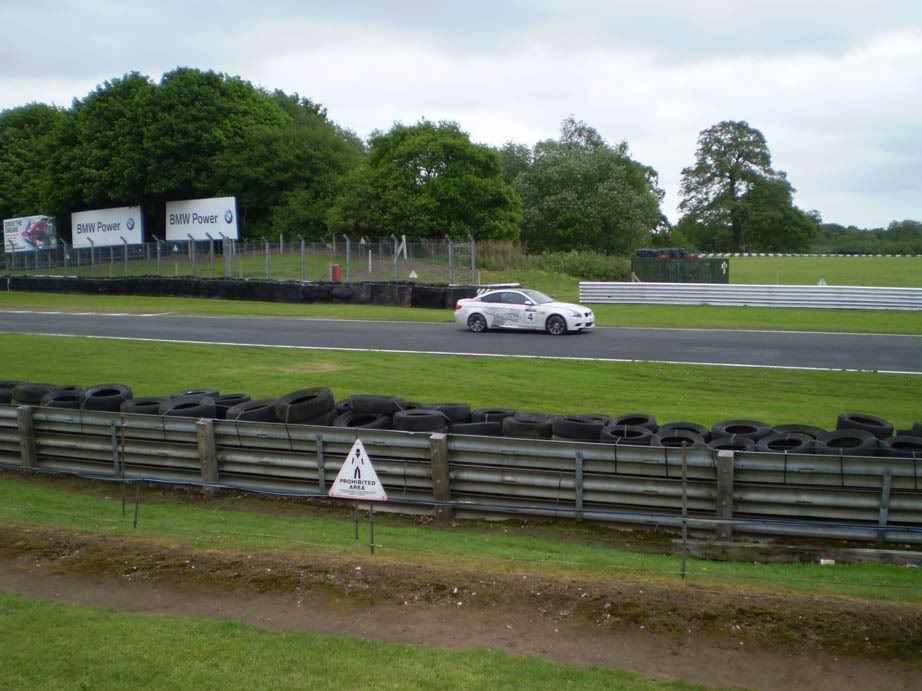 I have to say, there is something nice about being sat there in the comfort of a new BMW 3 series, full leather seats and little bits of carbon-fibre inside, whilst the 414bhp 4L V8 bounces off the rev limiter in 2nd, and then 3rd gears.
Something very nice indeed.
After a little while, though, I thought I'd try something a little bit different.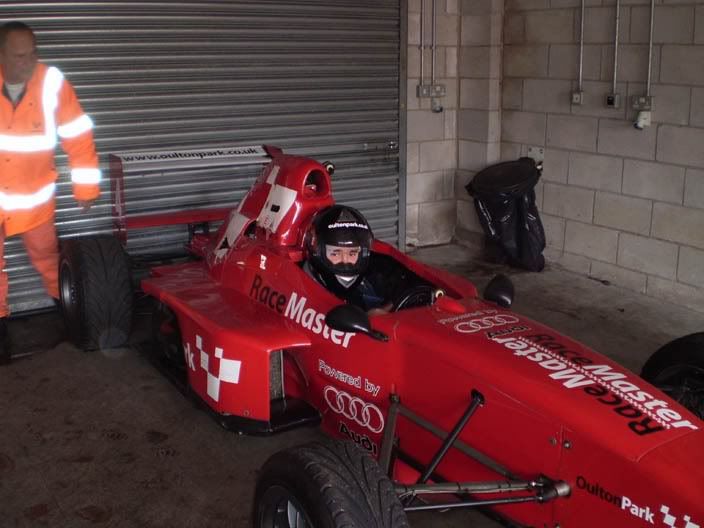 Yes, that'll do nicely. At this time, I was contemplating what exactly had brought about me being strapped in to this road (er.. track)-going missile. As for statistics, we were told it was powered by a 1.8 litre audi straight 4, running ~170bhp. Not that much, but given this weighs ~1/4 of the M3, it shifts. Quickly.
So, off we went round the track. These things are awesome. Compared to the M3, this was old technology. Ancient, infact. No ABS. No traction control. No power steering. Just you, an engine, 4 wheels and not much else. This was a point underlined by the session being red flagged after two laps, as the two cars directly in front of me came together; as I was driving out of Lodge Corner, I crested the hill (bearing in mind I was essentially lying down) and was immediately greeted with one of the single seaters facing me, bits all over the track, and the second car parked backwards in to the wall with no rear to speak of. Bet that 'urt.
So, back to the pits to wait for them to clear up the debris and get the people involved checked over by the medical team. Photo op!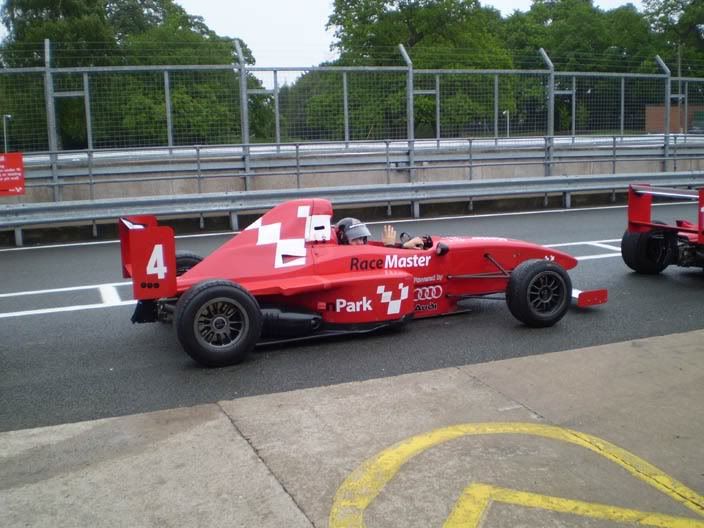 Unfortunately, it was at this time it started raining, which when we got going again 10 minutes later, all the water that had collected in front of the cockpit proceeded to run backwards on to my lap. Freezing cold water hitting your lap whilst you right foot is giving it some welly onto the track, an interesting sensation...
One more, coming out of Lodge Corner and going up the hill again, this time hoping not to see a car facing the wrong way again.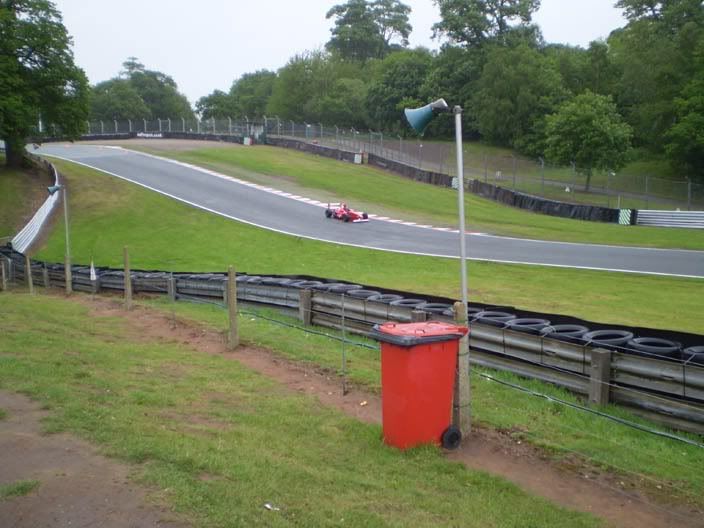 To sum it up; infact, I won't bother. Get your arse down to your nearest circuit and drive one of these - it's not cheap, but you will not regret it.
Then, one last treat, the instructors took us back out in the M3, showing us how it is supposed to be done. They turned all the electronic aids off, and then proceeded to essentially drift their way around the entire circuit. Awesome.
So all in, not a bad day, eh?