Quick bit of info about the car as it was when I collected it.
2.0l Mondeo conversion with refurbed injectors.
RS2000 Rear Beam with discs
300mm Front Disks with massive callipers.
Gmax shocks and 40mm springs.
Clifford Alarm system, remote locking and windows and all the other cool stuff it comes with.
Genuine Cosworth Alloys
K&N Induction
Magnex cat back
Leather seats and GTI Trim
Im sure theres alot more but those I think cover the main mods.
So first things first, get some money and look at it for a bit, Ive never actually seen this much cash in my whole life and oddly enough wasnt that attached to it!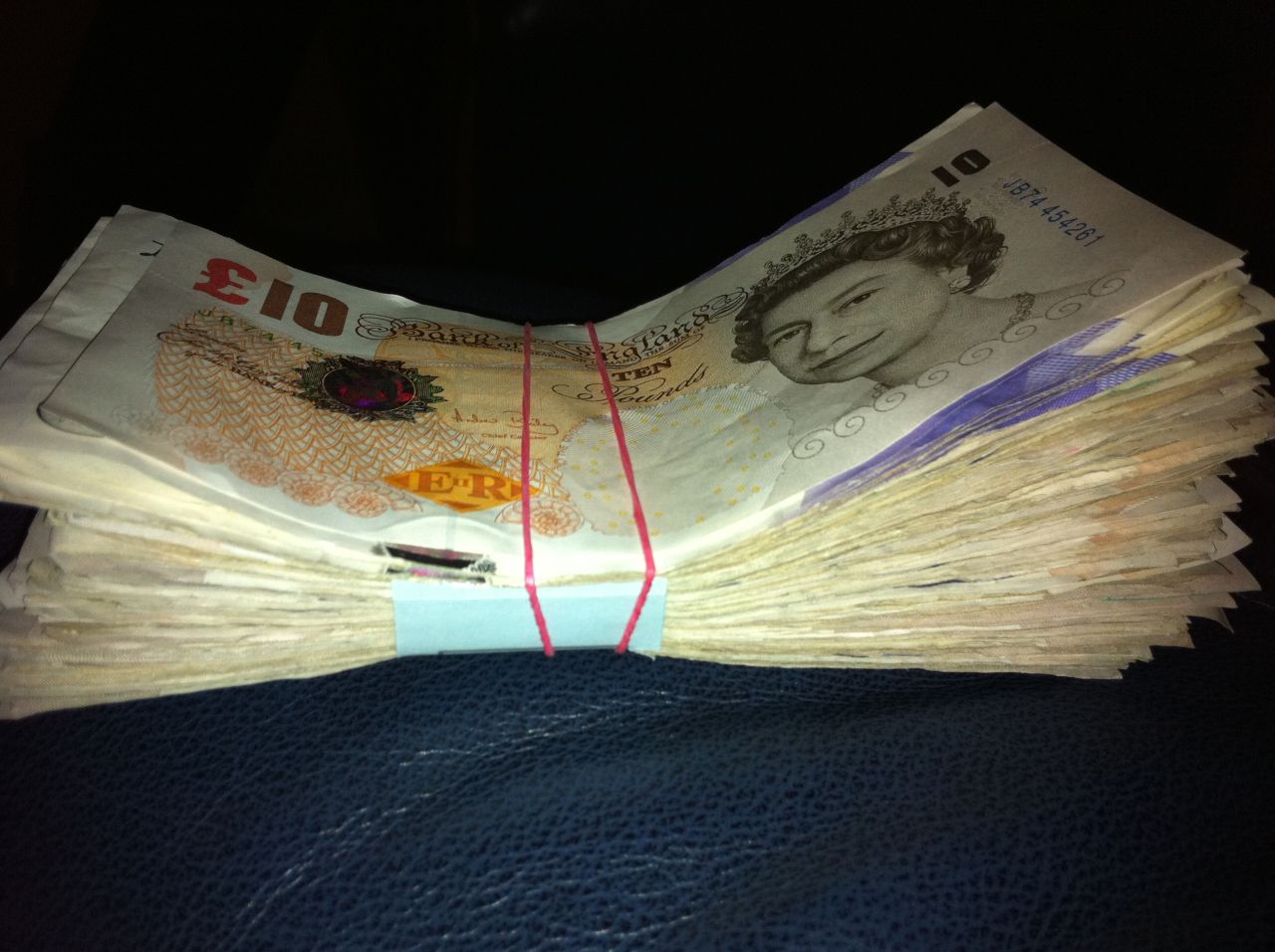 The first thing I had to do was swap the Toyo's from my car over as the ones on were in need of replacement and I had a set of 4 in good shape. Unfortunately no where was open so it was off to Quik Fit.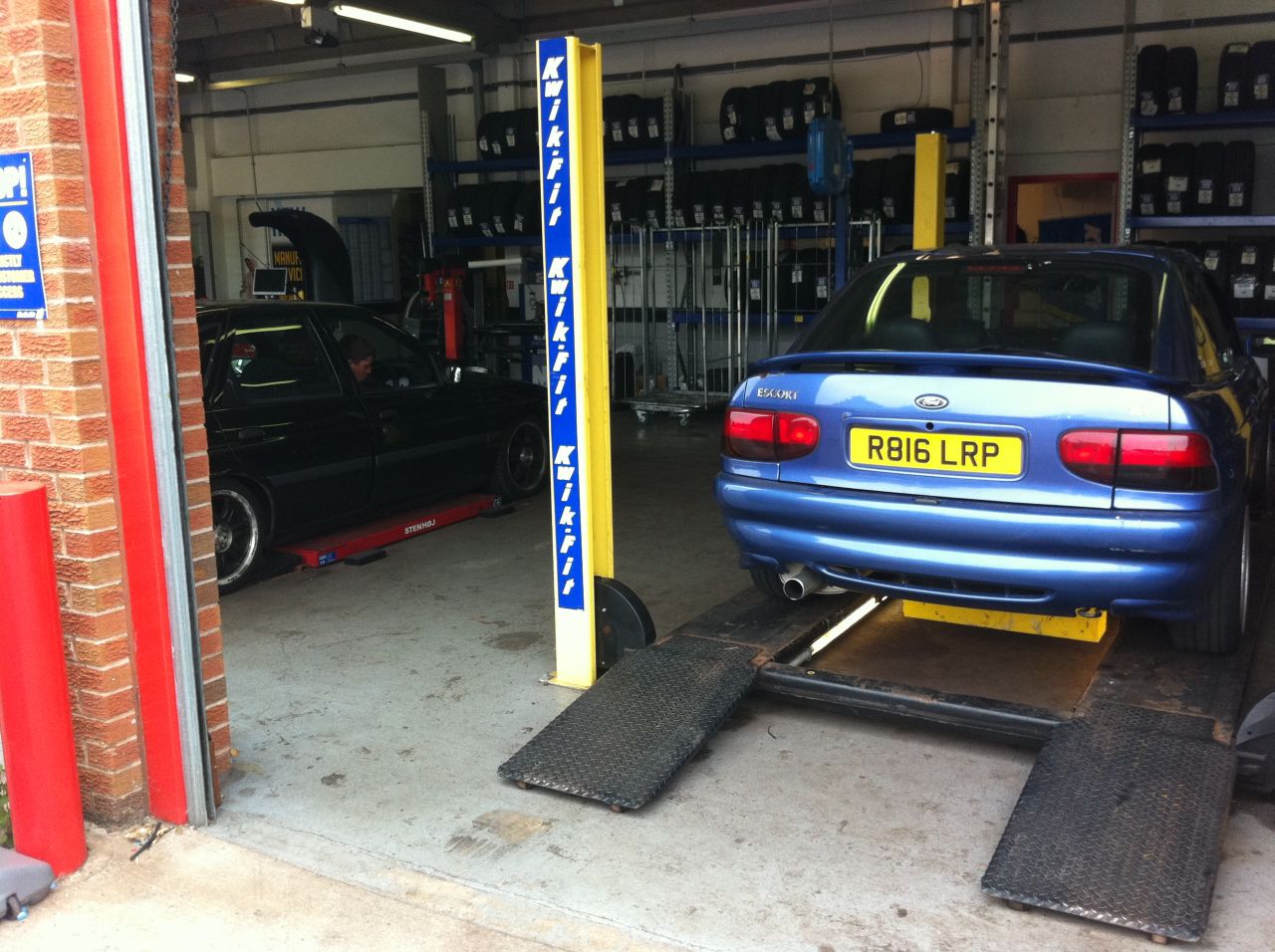 Had her tracked...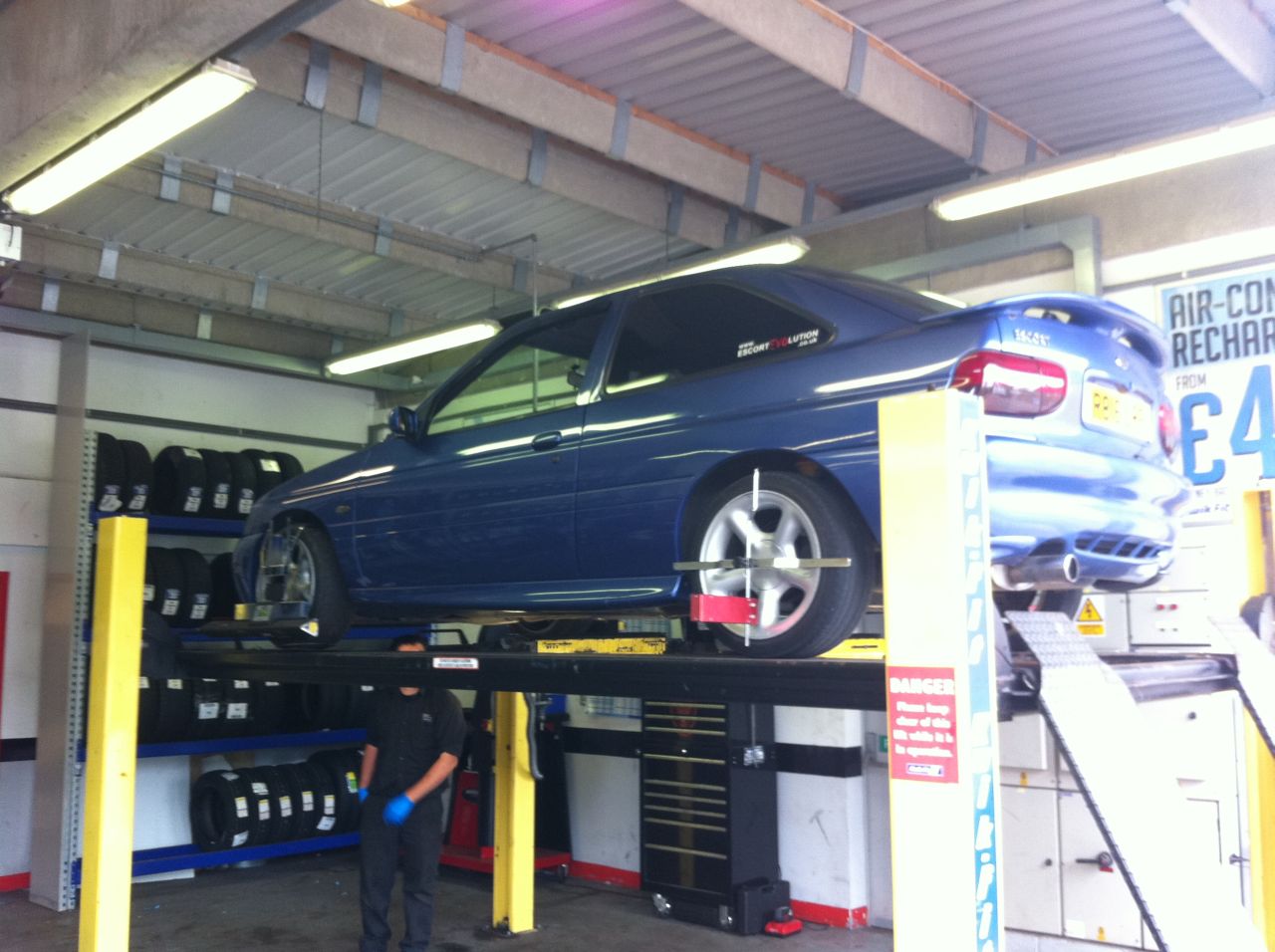 This pic I think opens up some interesting discussion, if you lower a car enough you dont need body mods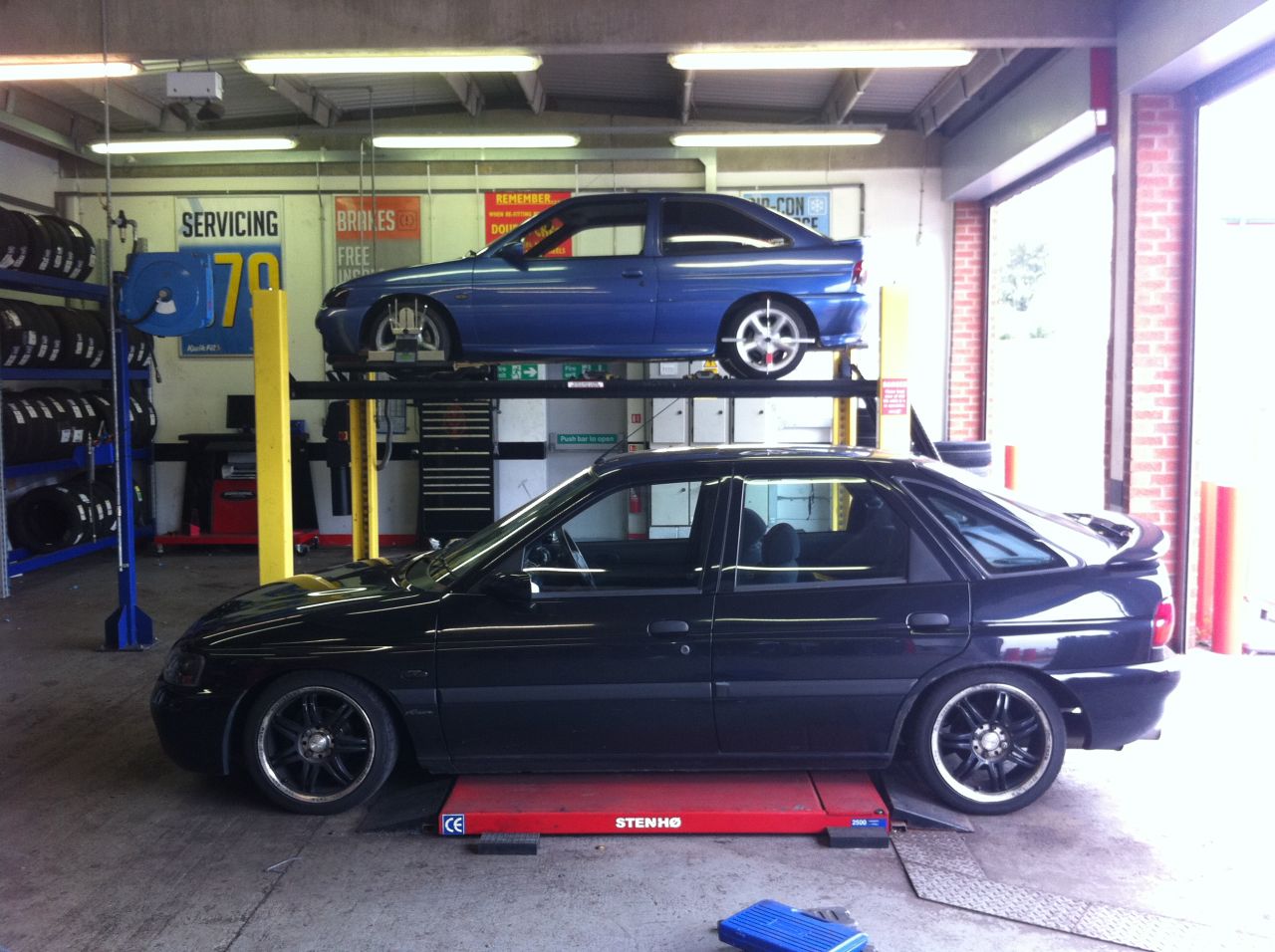 Quick check underneath, beam looks sweet and a clean line underneath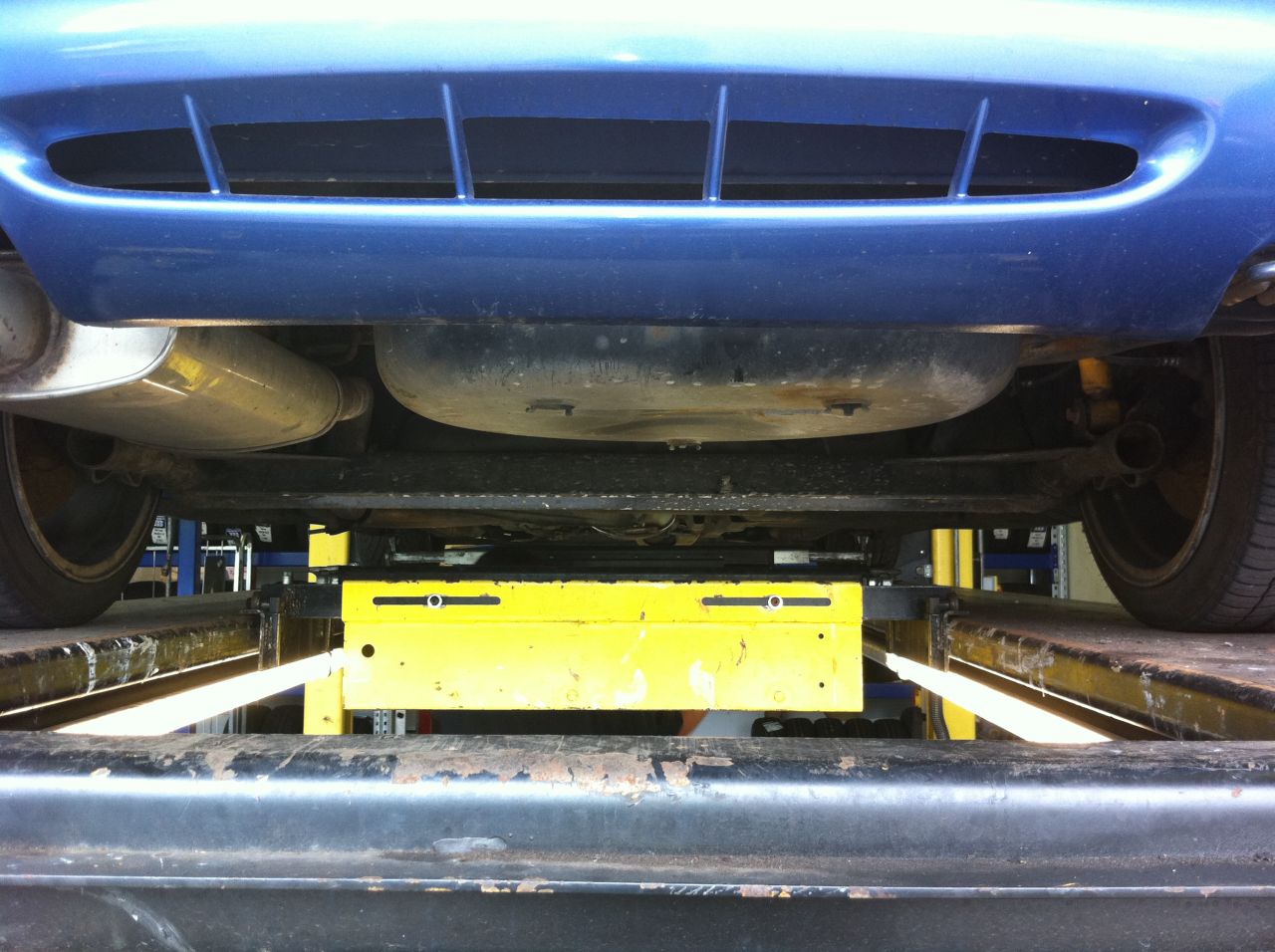 Shock horror! Ross didnt have chrome indicator bulbs, well lets deal with that!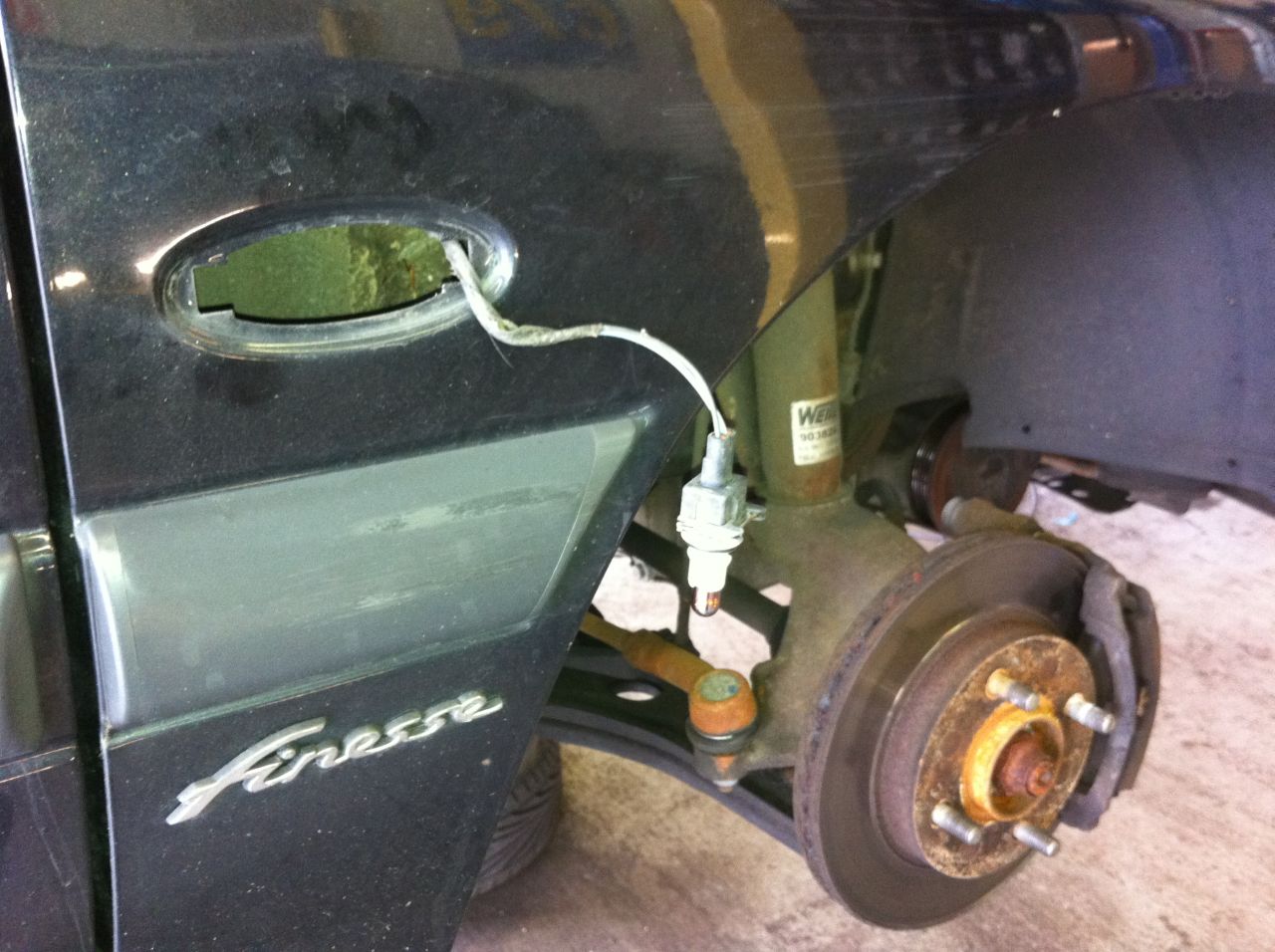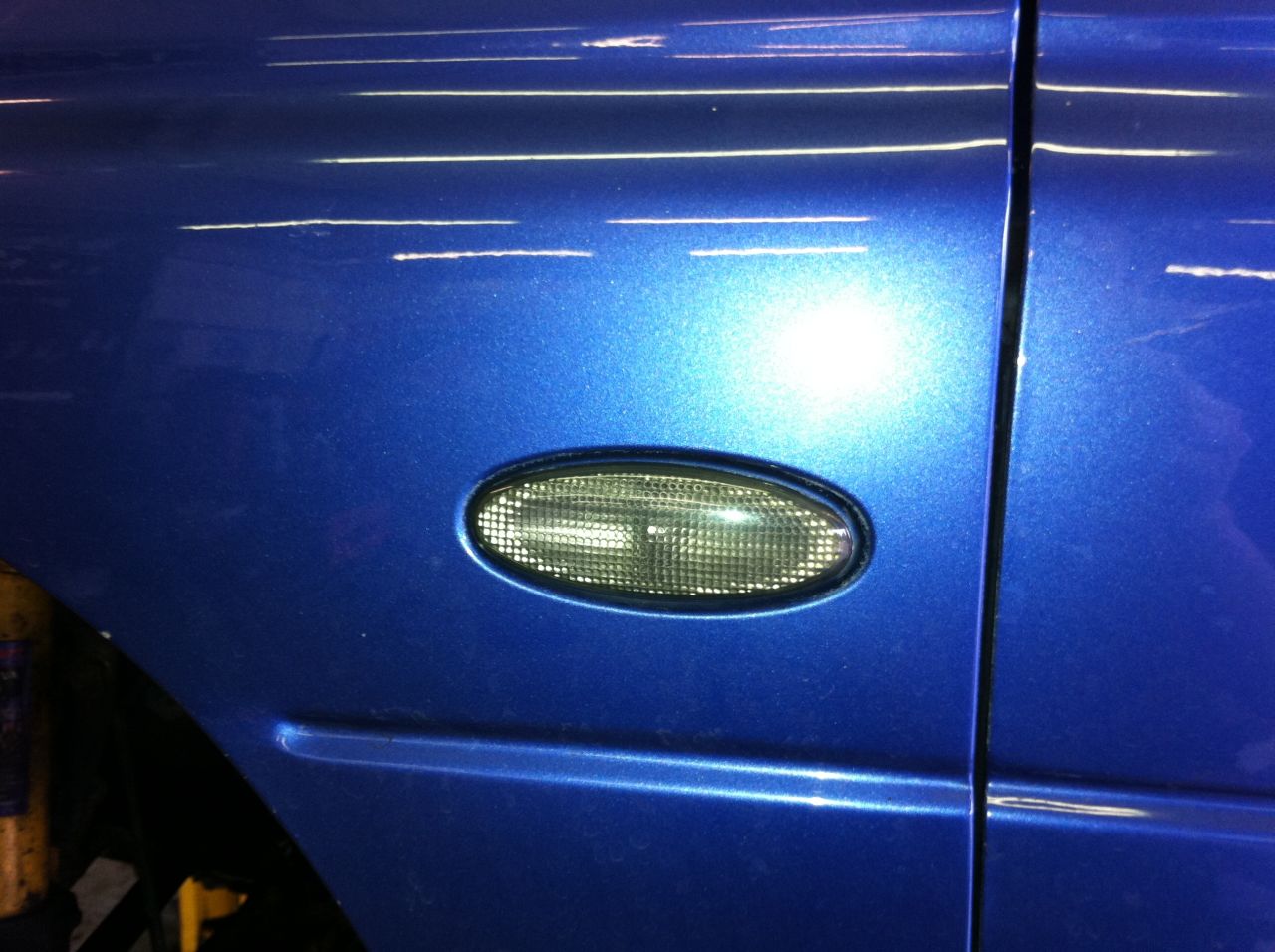 Anyways so new rubber on....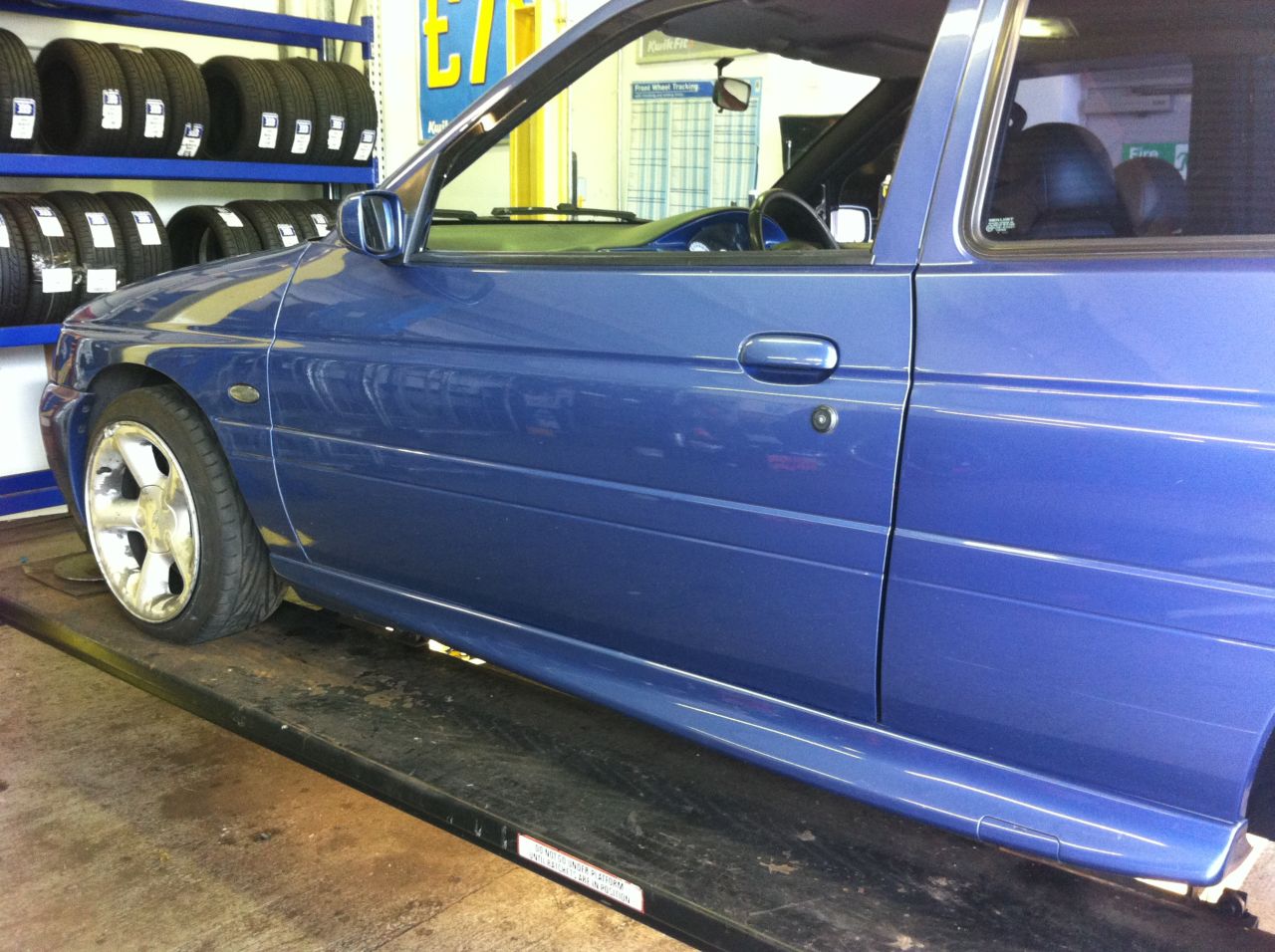 Back to Mum and Dads cause they have a big drive and I dont....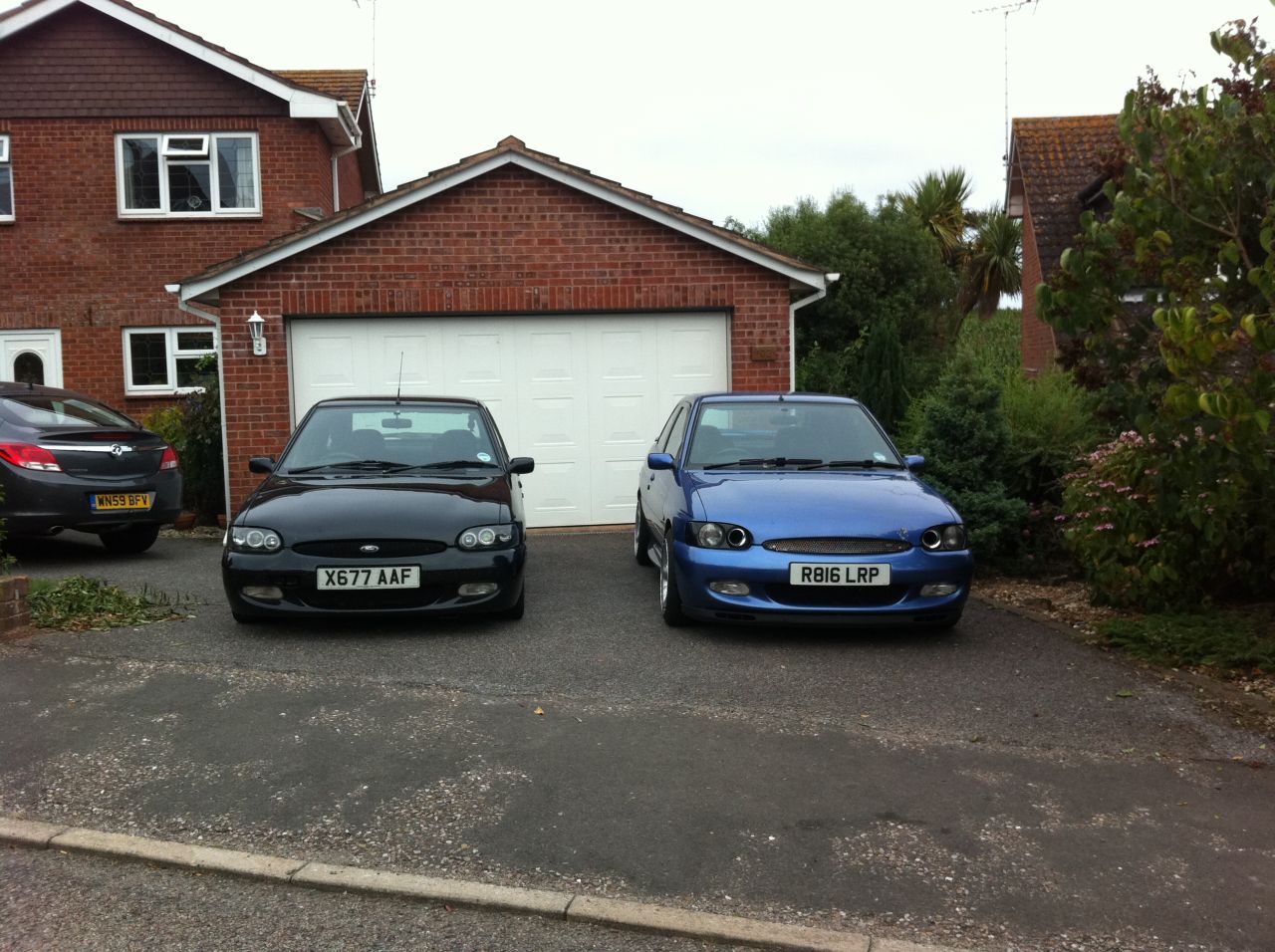 I was supposed to start sorting out the audio setup now however it was 6pm and I got back from Ross' the night before at 3am after already working the last 7 days and was totally knackered and when my mate text to say we were all getting p**sed at a mates house I didnt take much convincing, I needed a rest + it was only round the corner. Rang the Mrs, said I wasnt coming home and off I went.
Next day then....(Sunday) Went to Halfords to get a new Ford stereo surround thing and the special removal keys for the stock unit as Ross has been kind enough to refit it so I had something to listen to on the way home.
So on with the stereo install. I convinced Ross with a few tenners to leave his audio wiring in as the amp power from the battery is so much fun to fit (not!). So he left the quick release in for me which had remote wire, earth and power, all I had to do was run the RCA and hook it all up. Hero!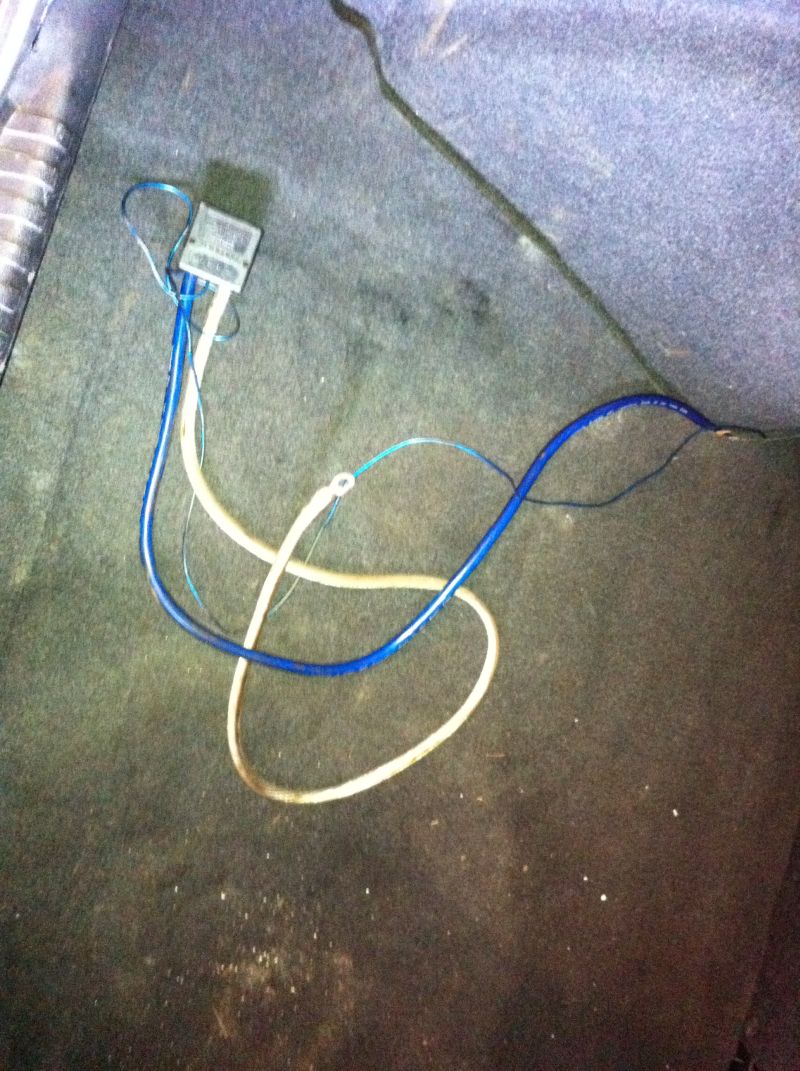 Old unit out..
Then my unit out, this head unit is 3-4 years old now and never let me down so I wrote down all my settings and out it came.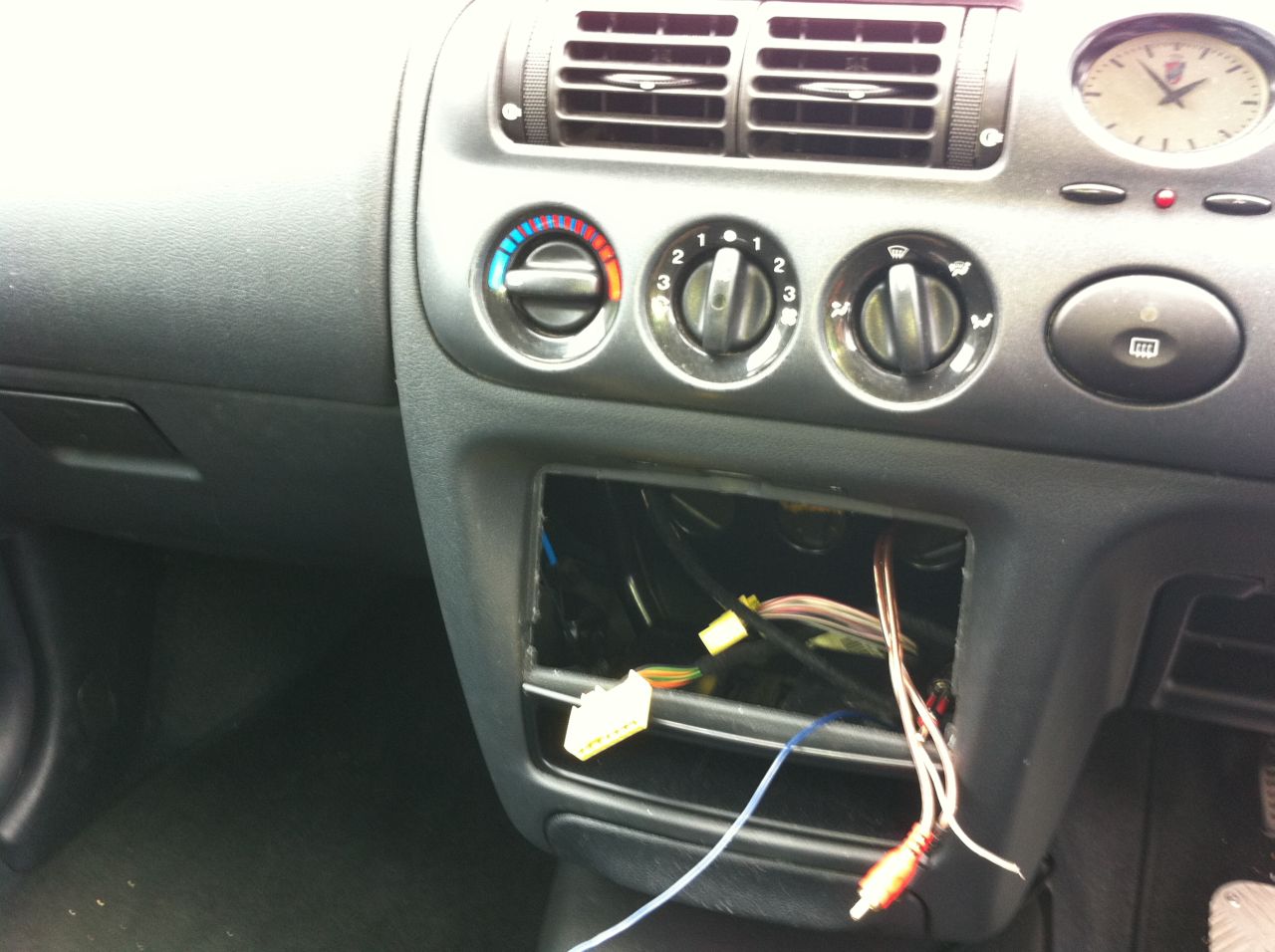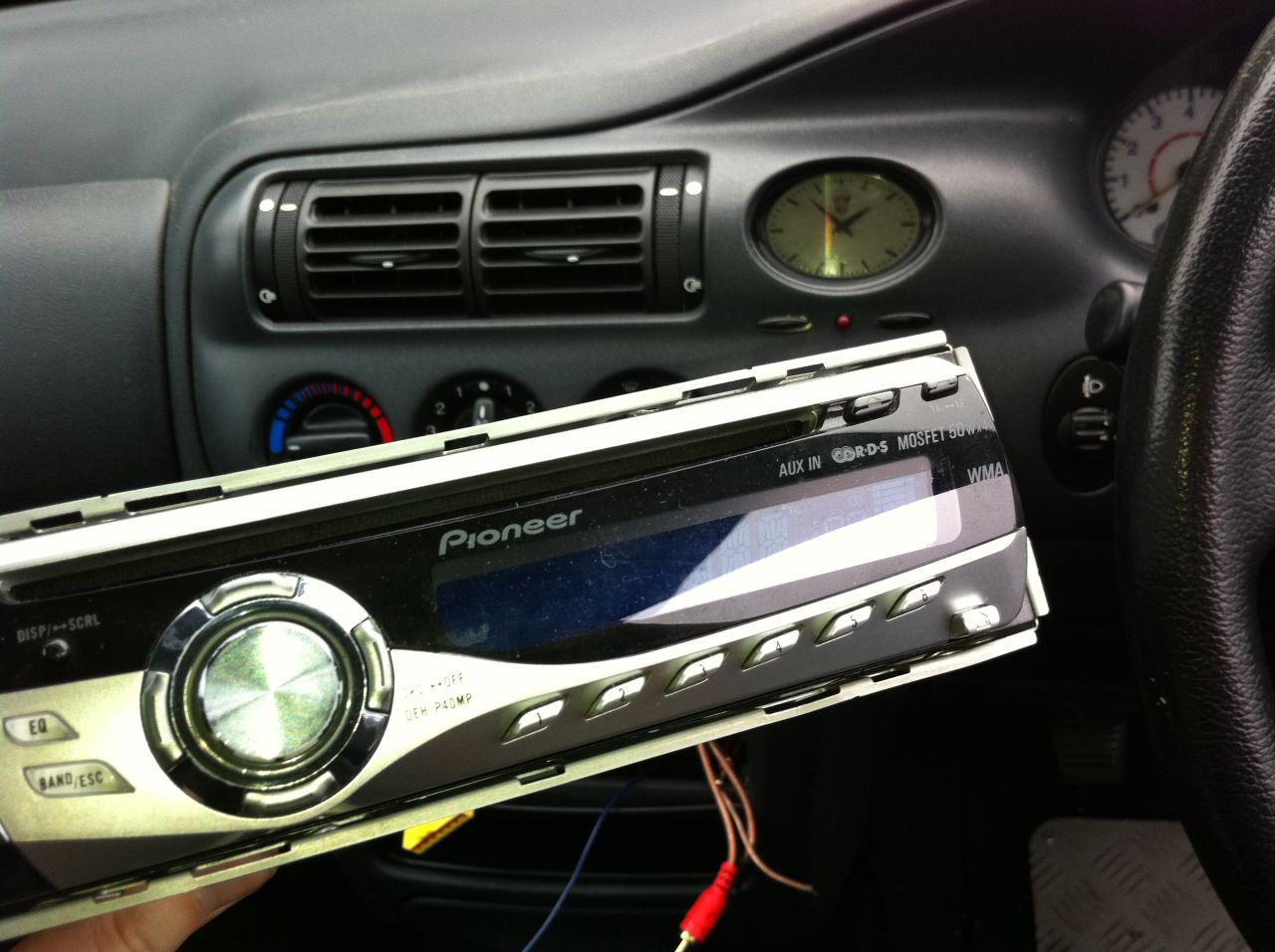 Wiring adapters removed and then fitted to new Escort.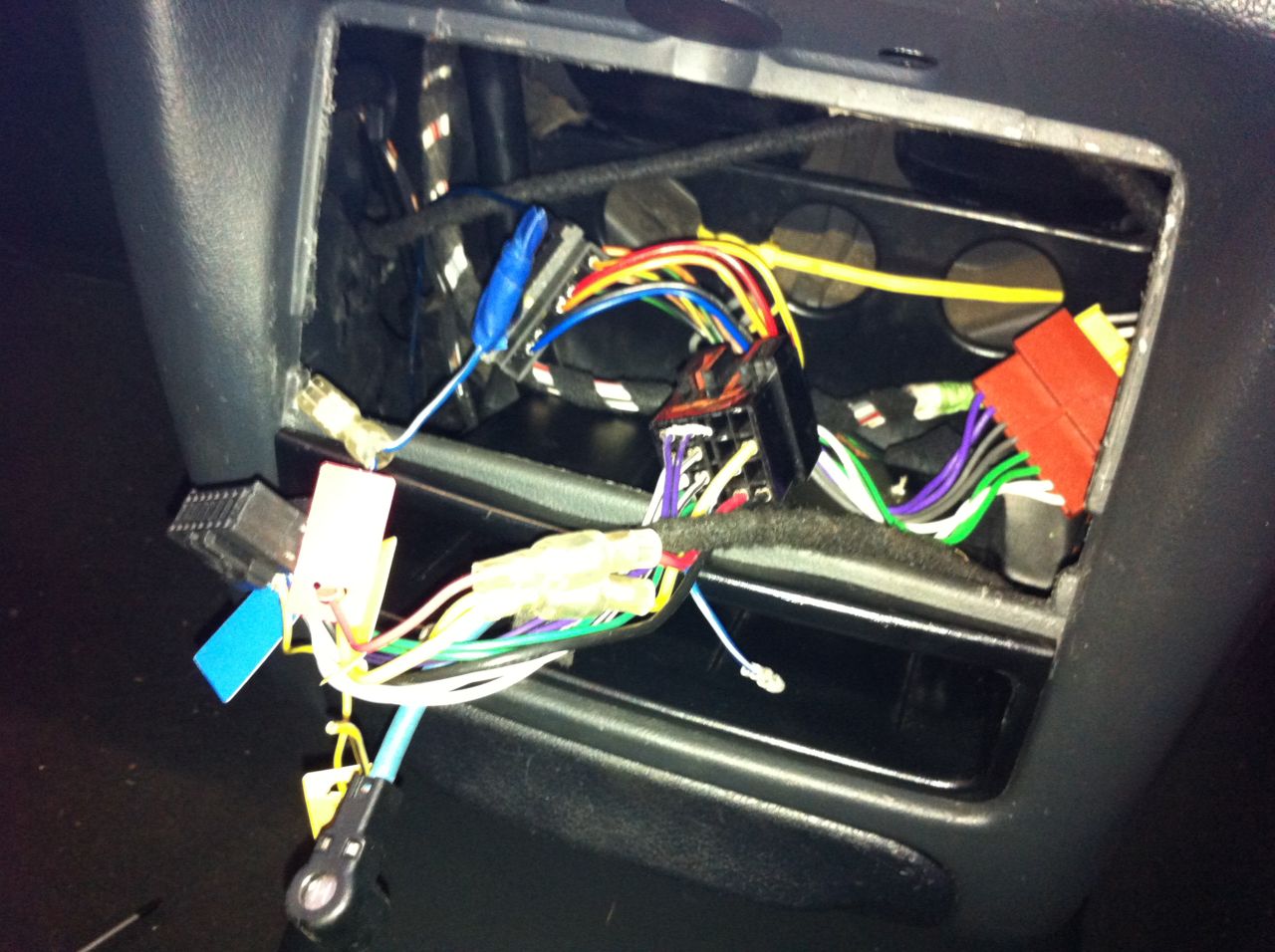 Time to run the RCA....removal first.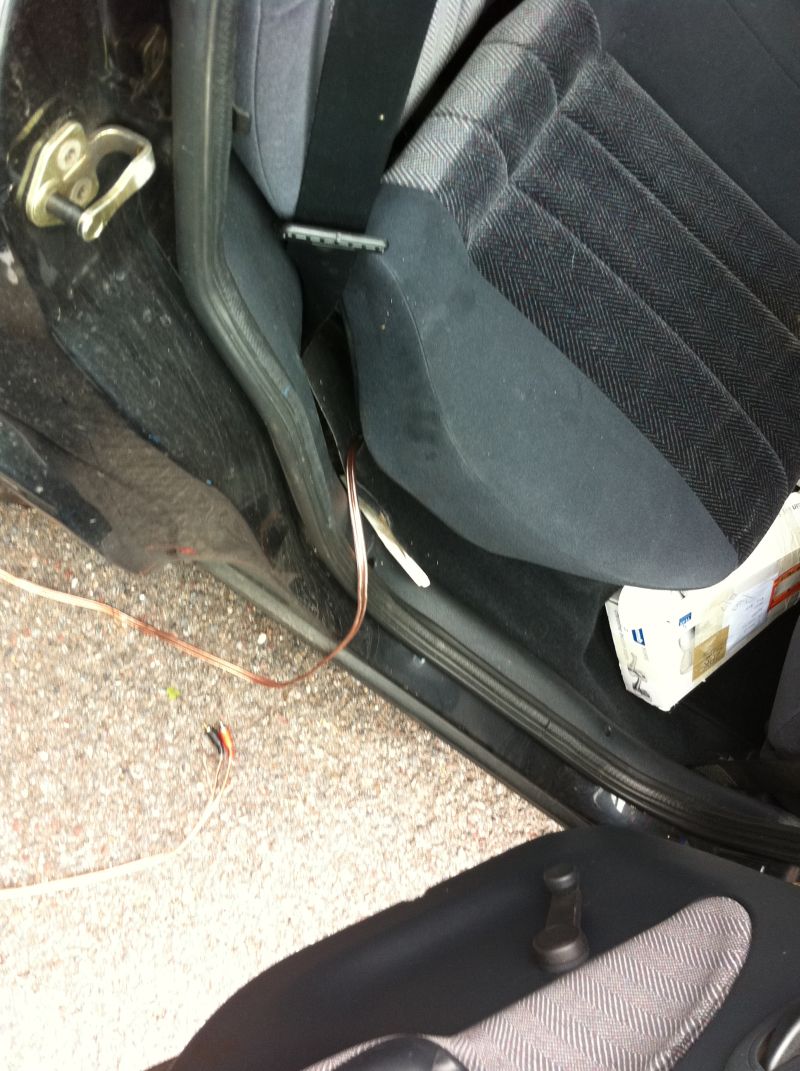 Next few pics are of my fitting it in...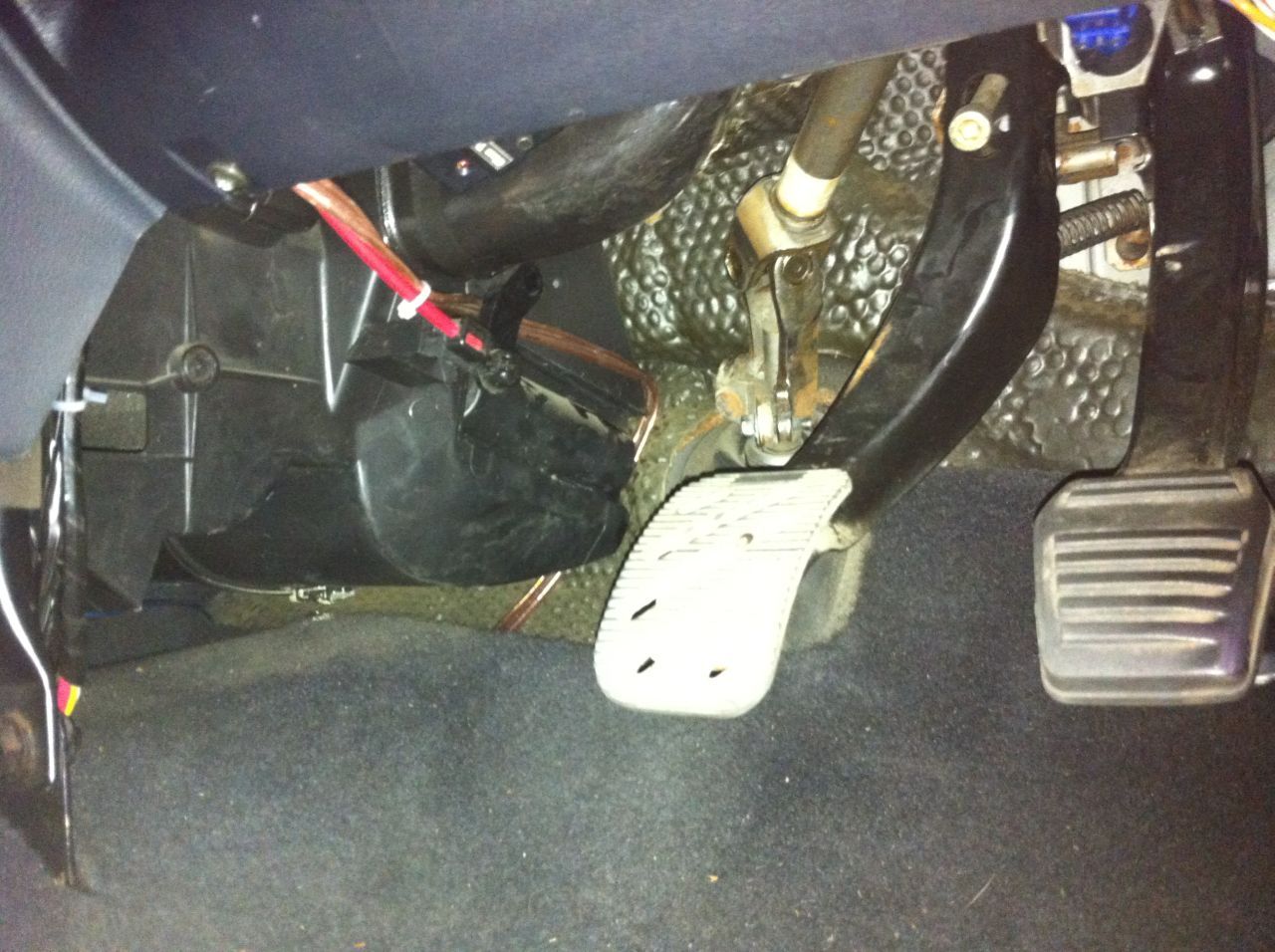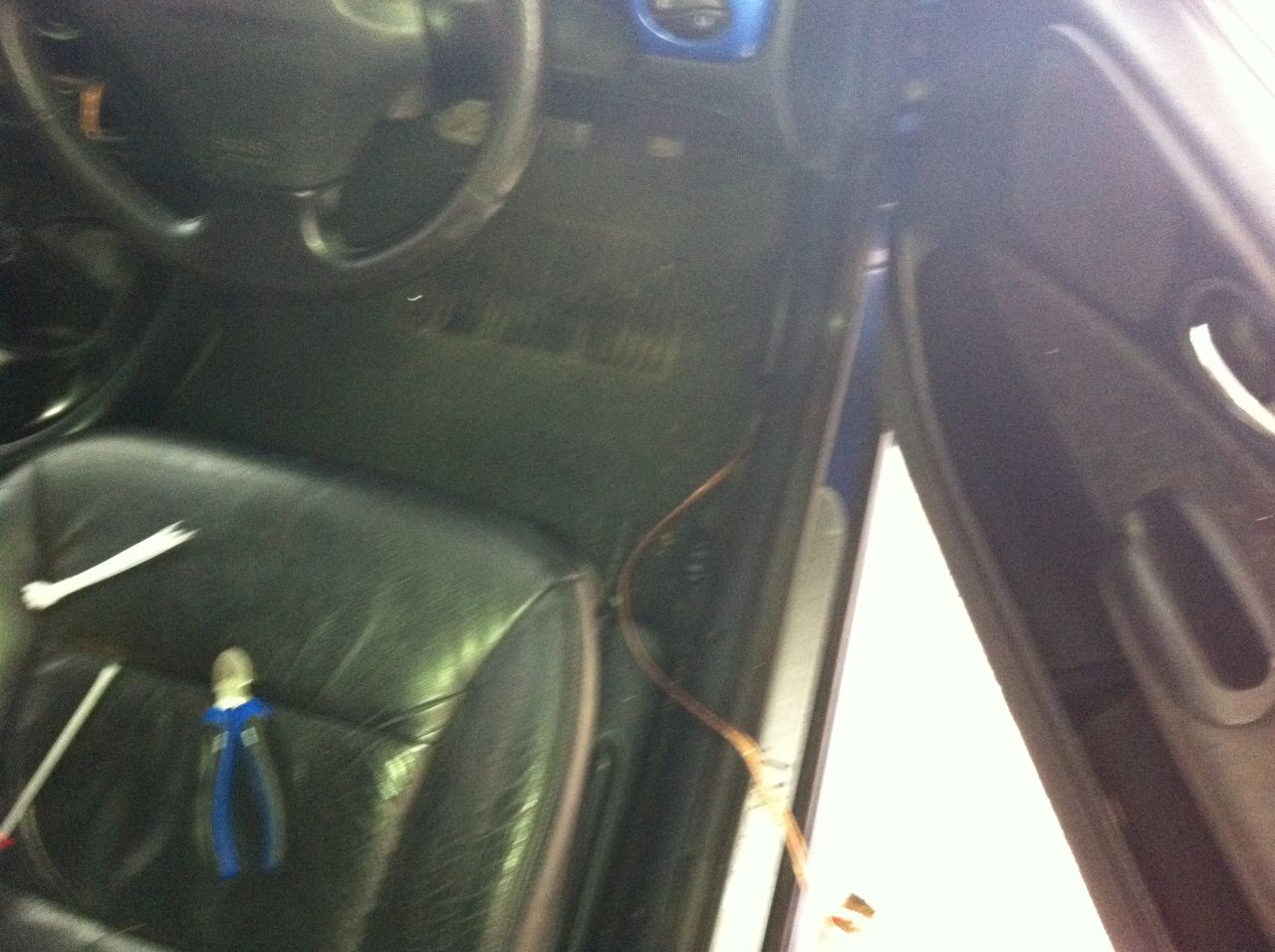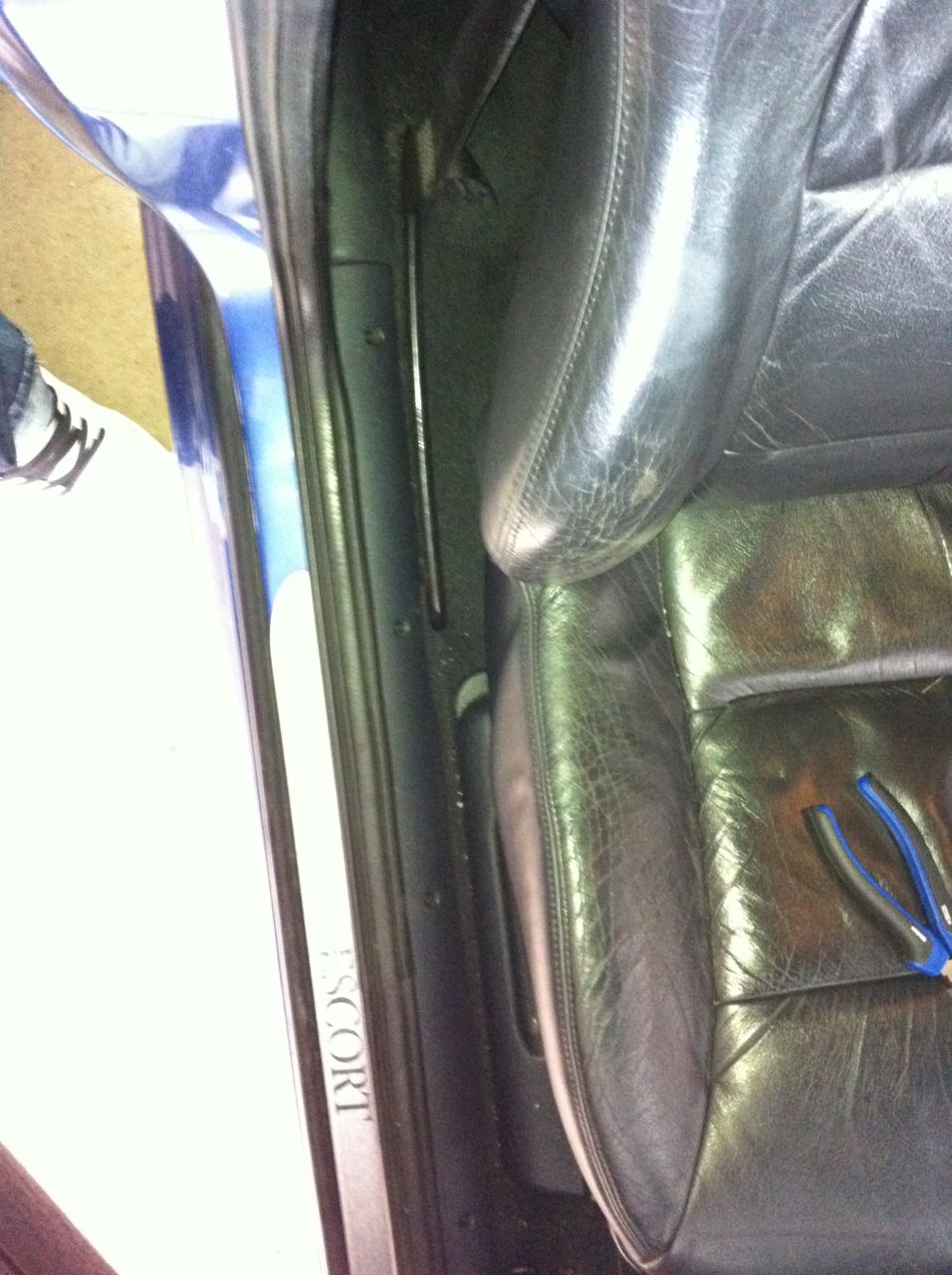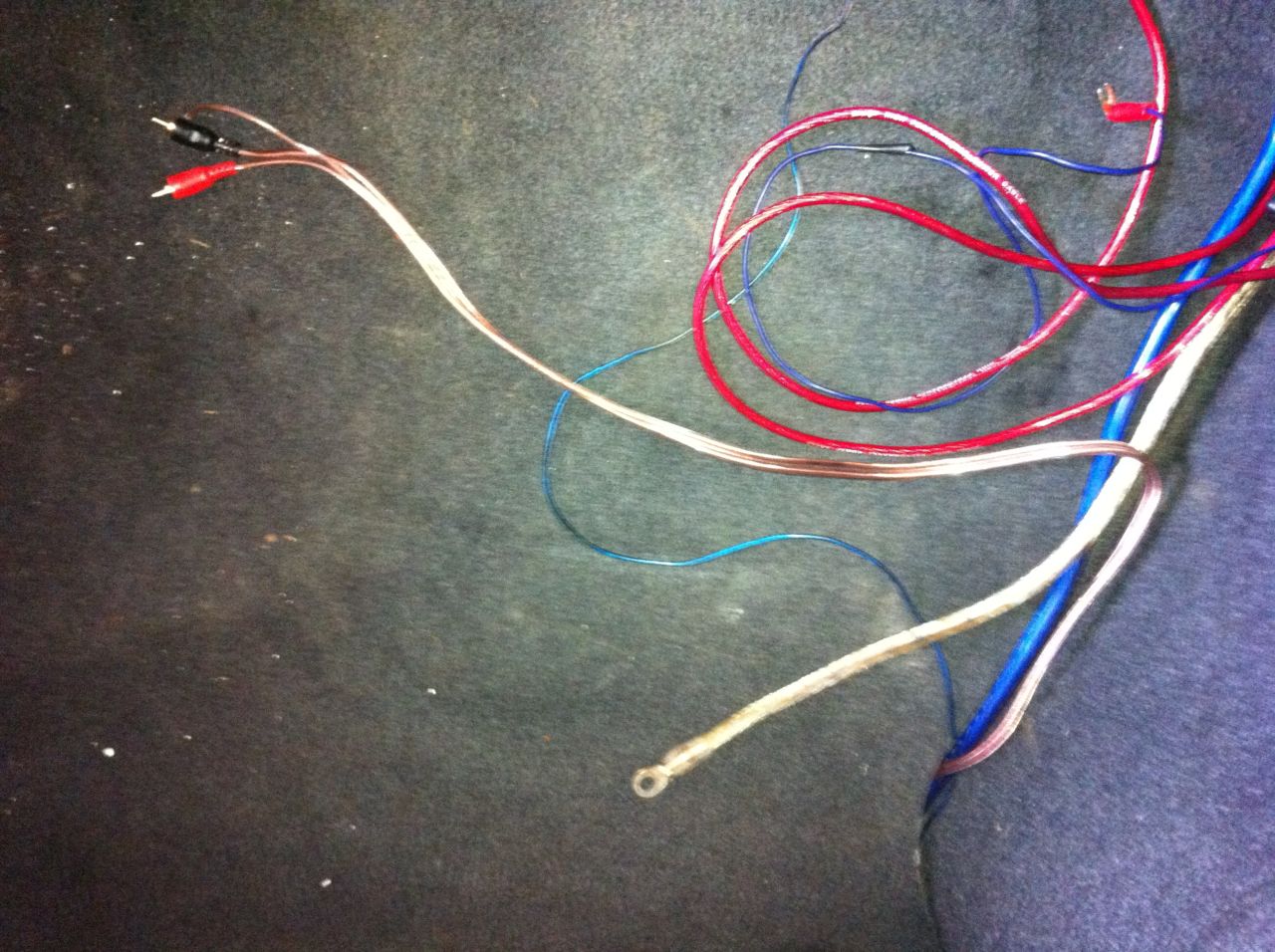 Time to get the old sub and amp out....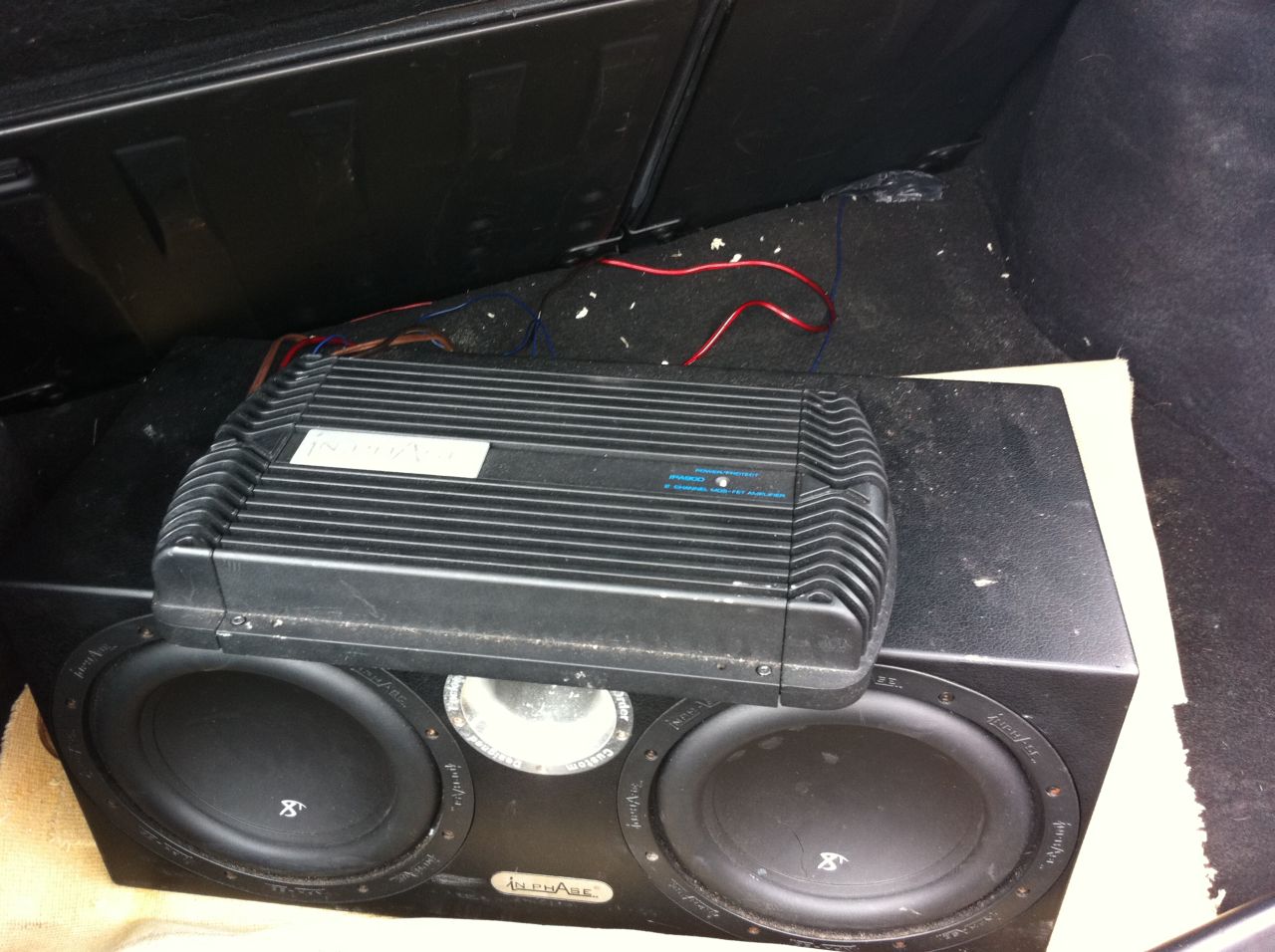 Sub fitted to new car, its sitting on foam at the moment as I had no money to dynomat which will be happen as part of the 'progress'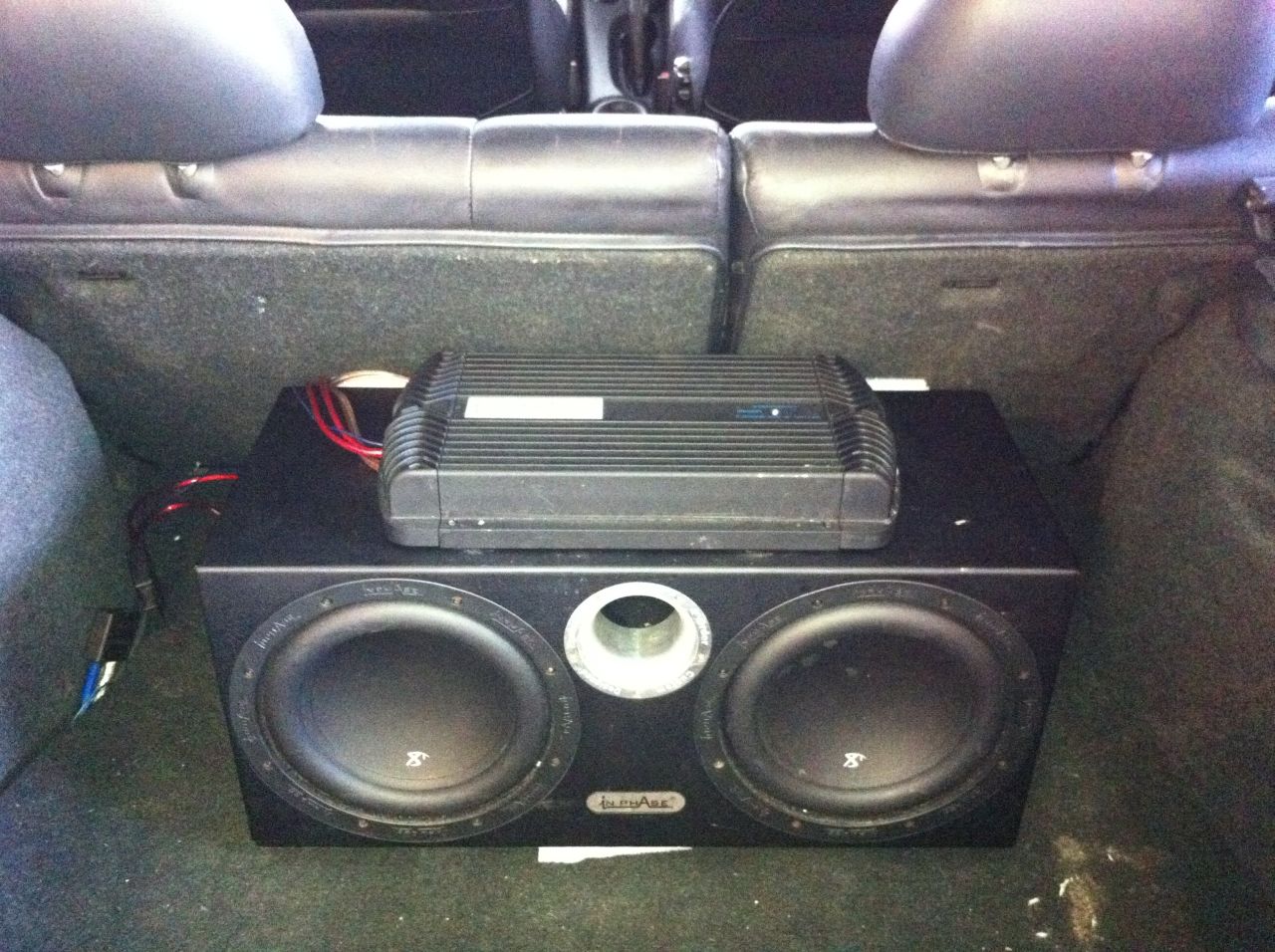 I had an idea not to long ago to run two hidden wires in the dash for my iphone, I use it as sat nav and for all my beats so I have a stupid sucker mount on the right hand side of the steering wheel for it, but I have to have a 3.5mm and USB charger hanging about when its in use and I wanted to hide these. I had an idea and wanted to test it out so this isnt the finished product yet. Ross said there was a gap at the screen I could utilise to I did.
First thing was to get a tiny USB charger adapter for my cigarette lighter so I would be able to close the drawer still even with a cable plugged in. Sorry about the pic.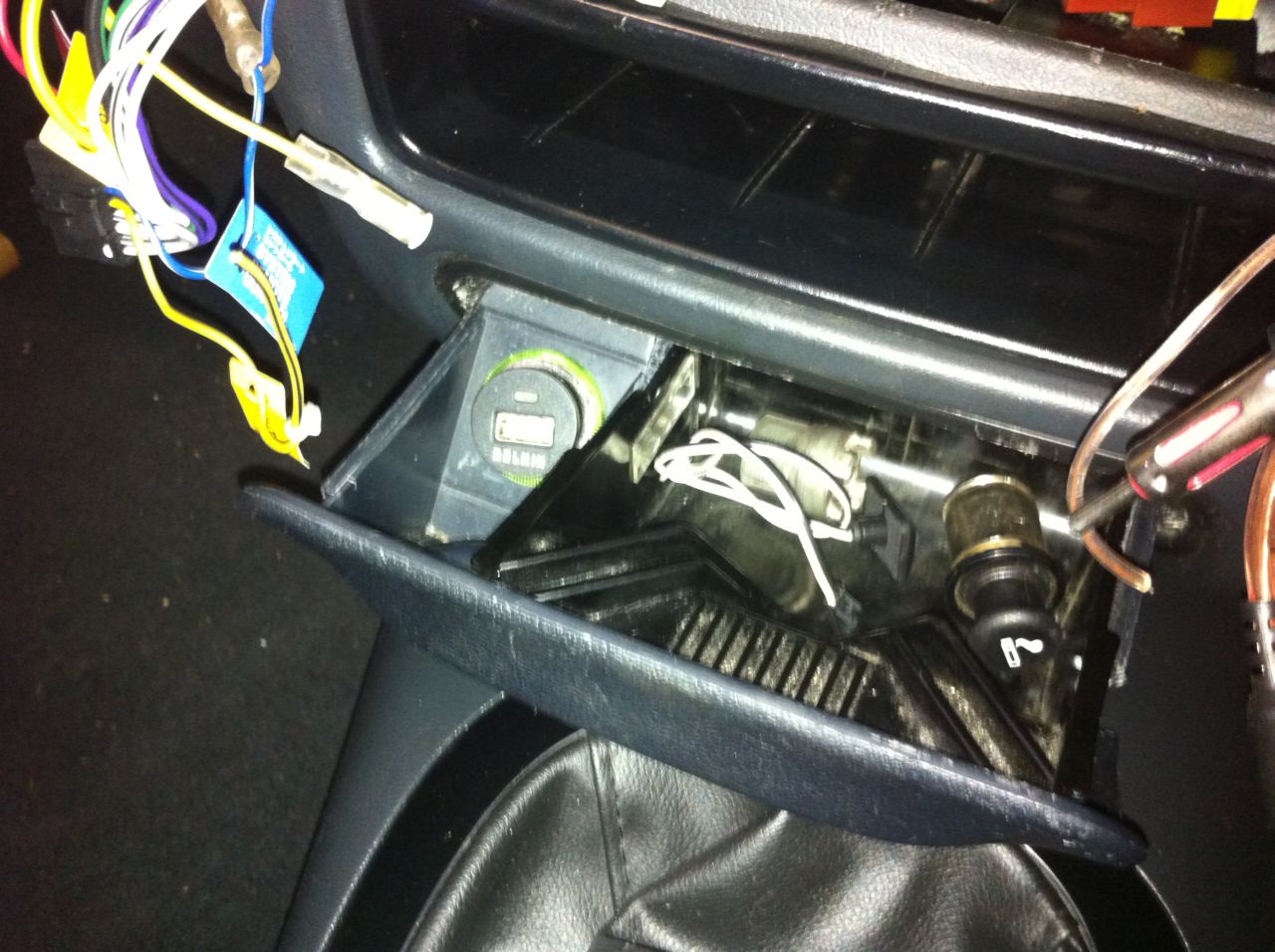 So flush enough for me, time to take the dash trim off, done this about a million times now so it wasnt the usual swearing and fit banging as it was before.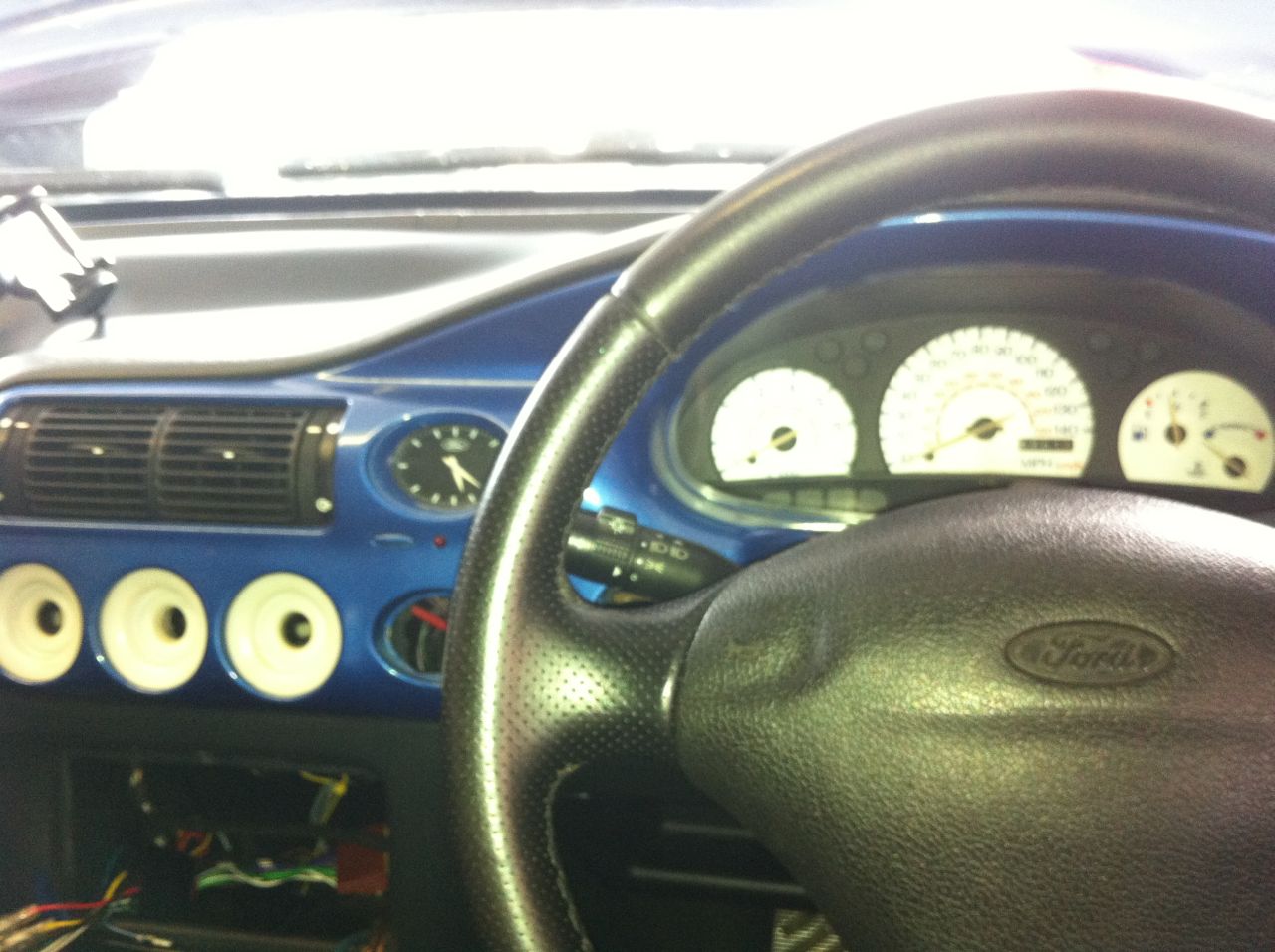 If you look you can see im also running the aux in 3.5mm as well.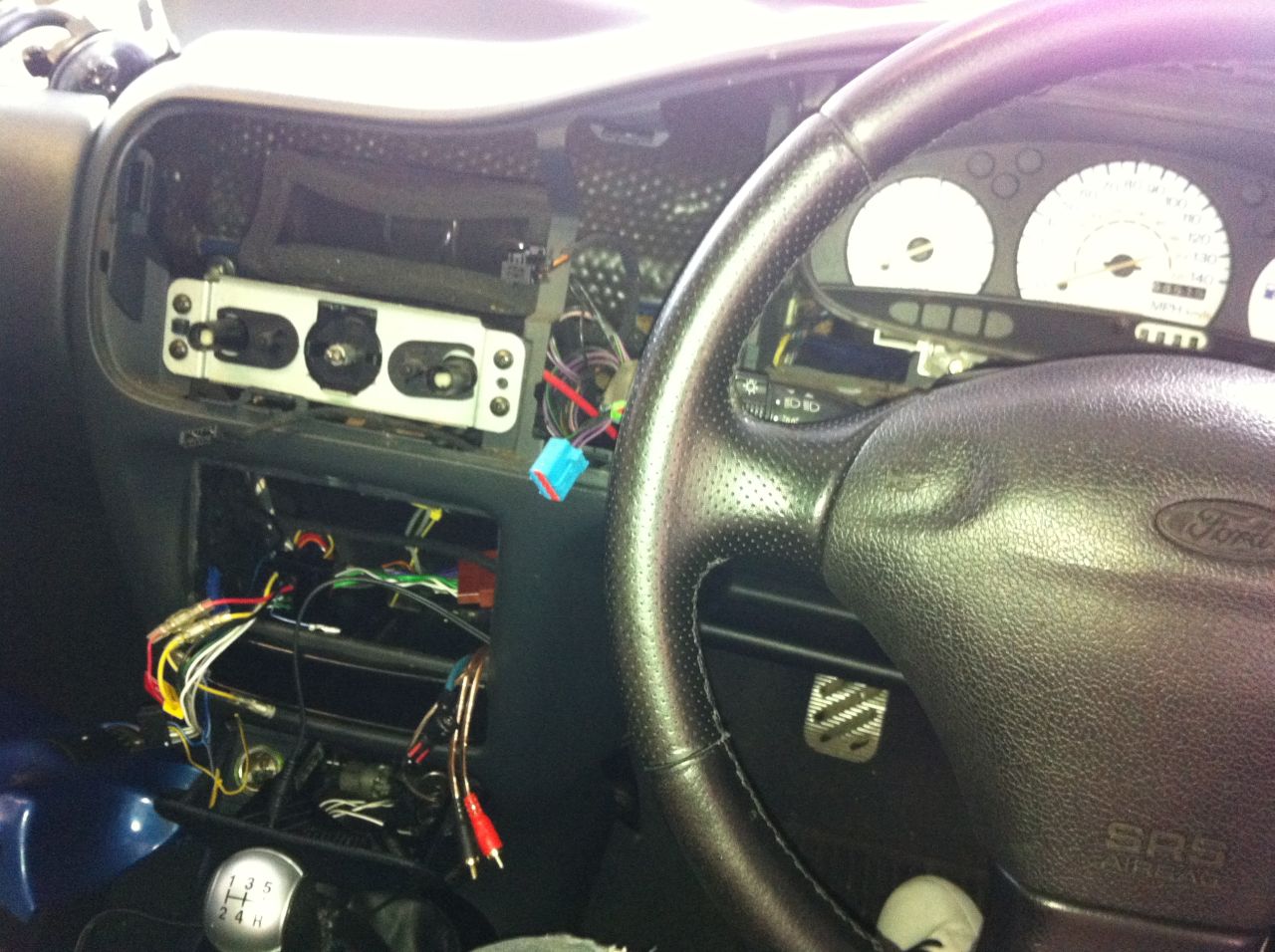 Here is hooked up on the other side of the dials to the right angle connector that will actually connect to the phone.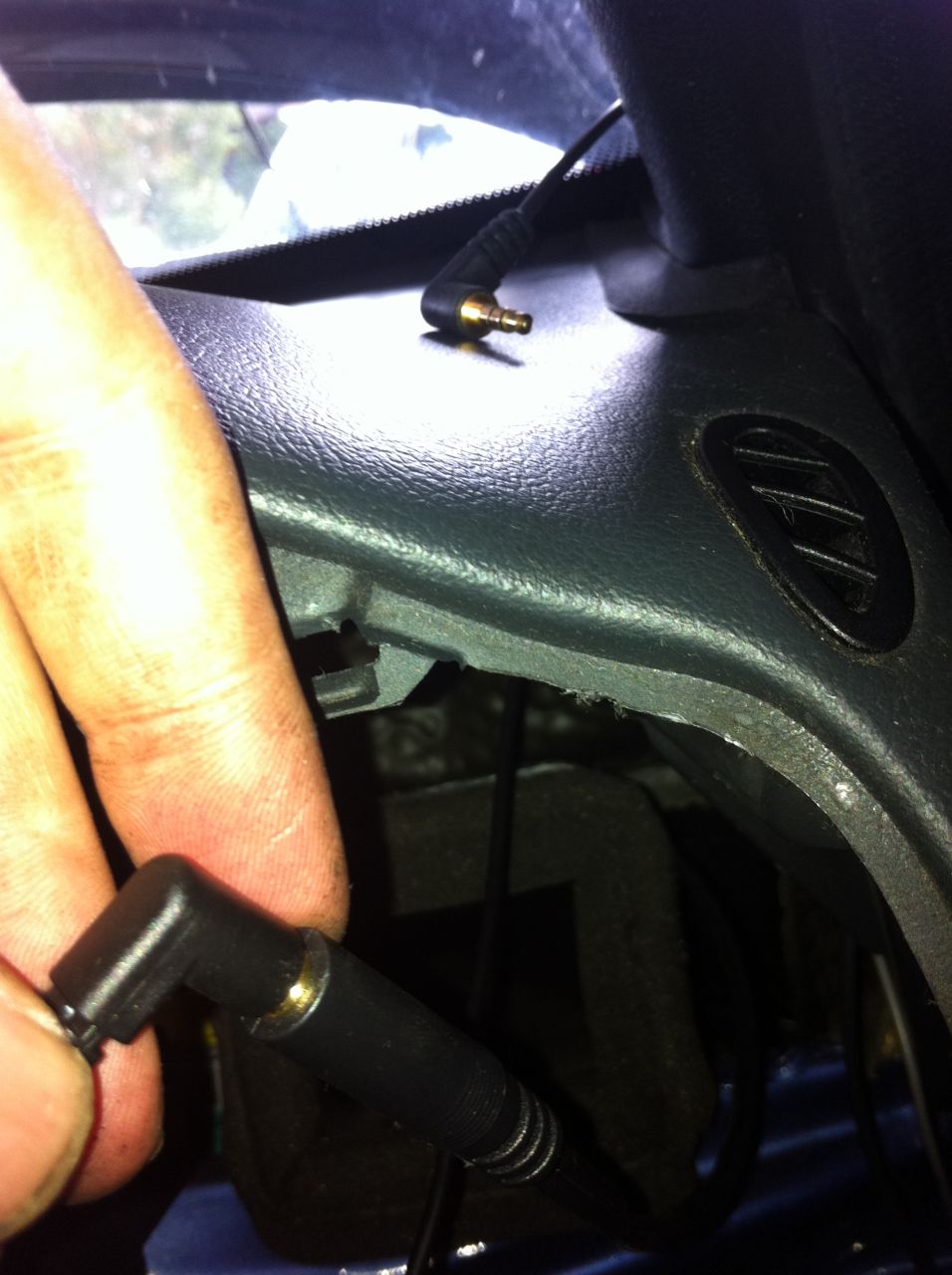 Time to run the usb charger, the white stock one was the only one I had for the time being.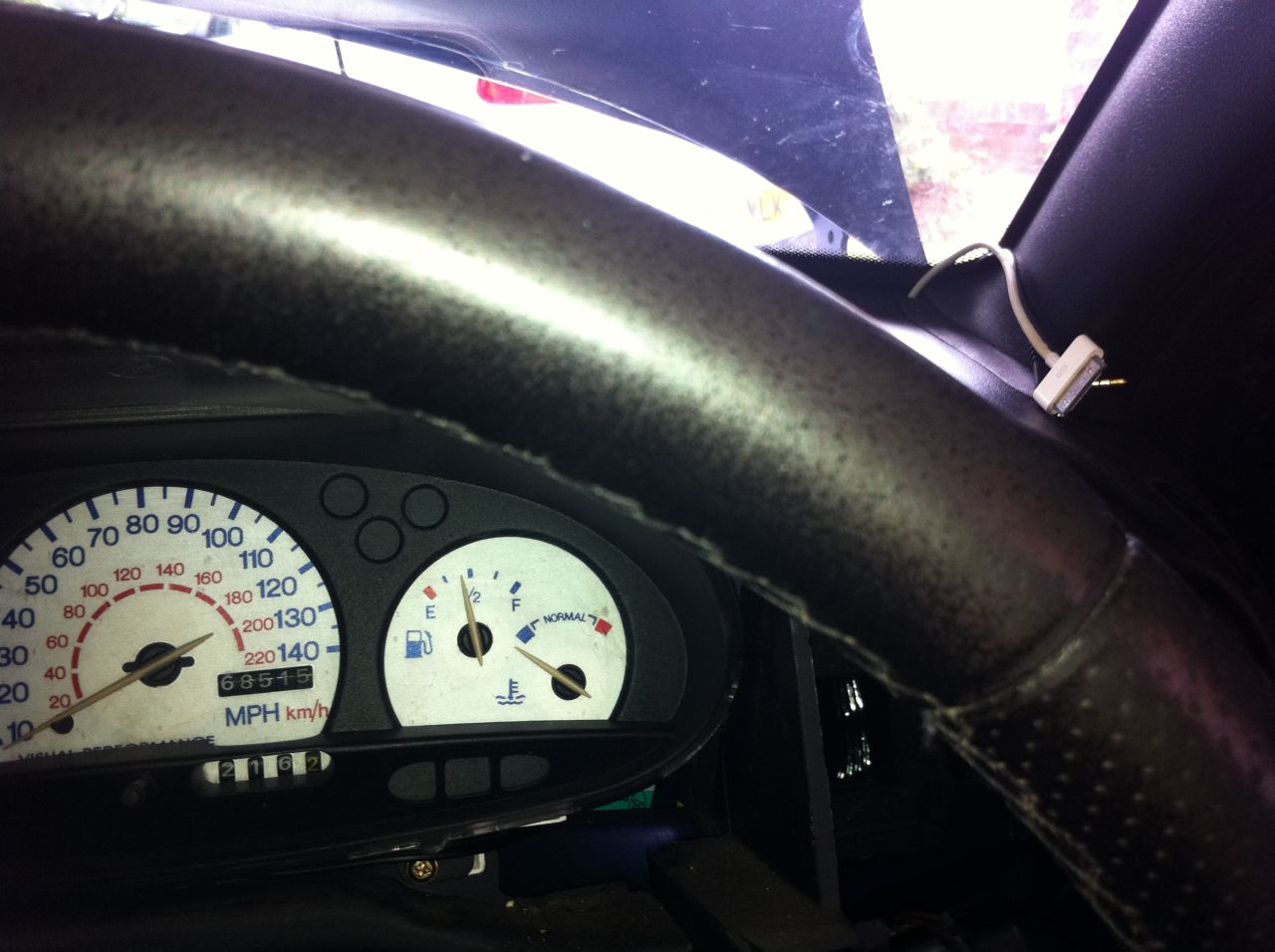 Over the top of the dials....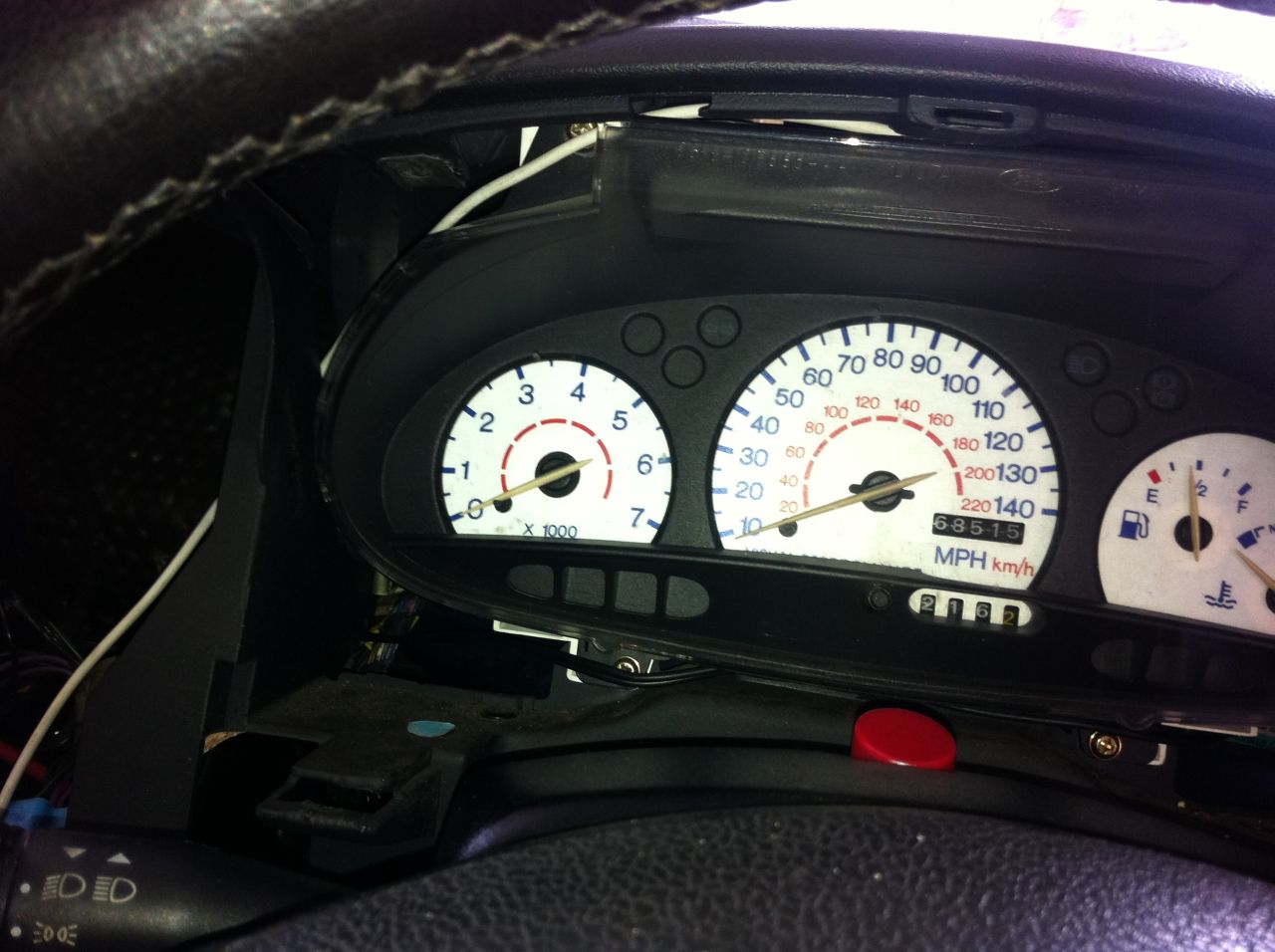 And into the extension.....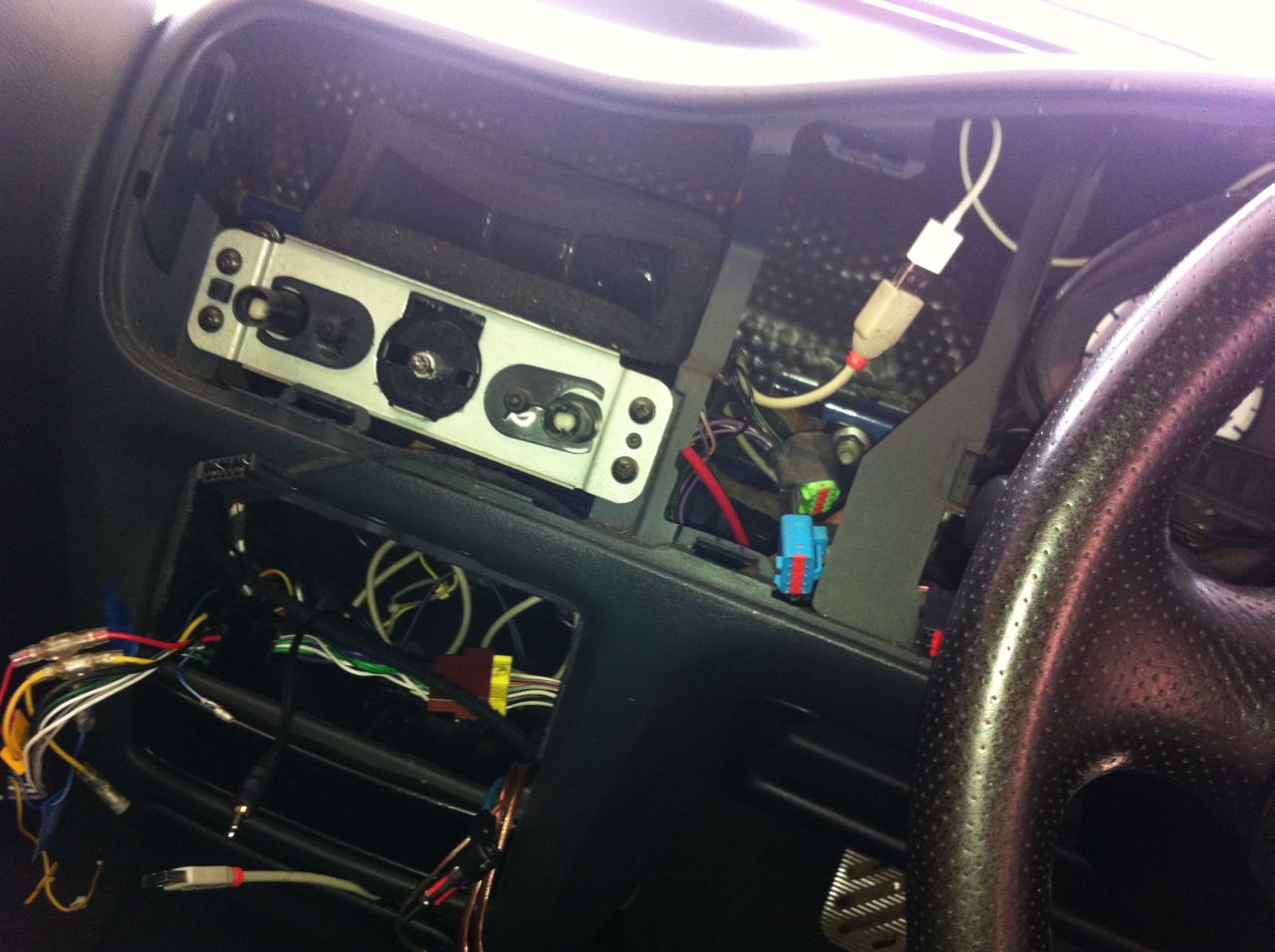 Then connected up to the usb adapter, the drawer does close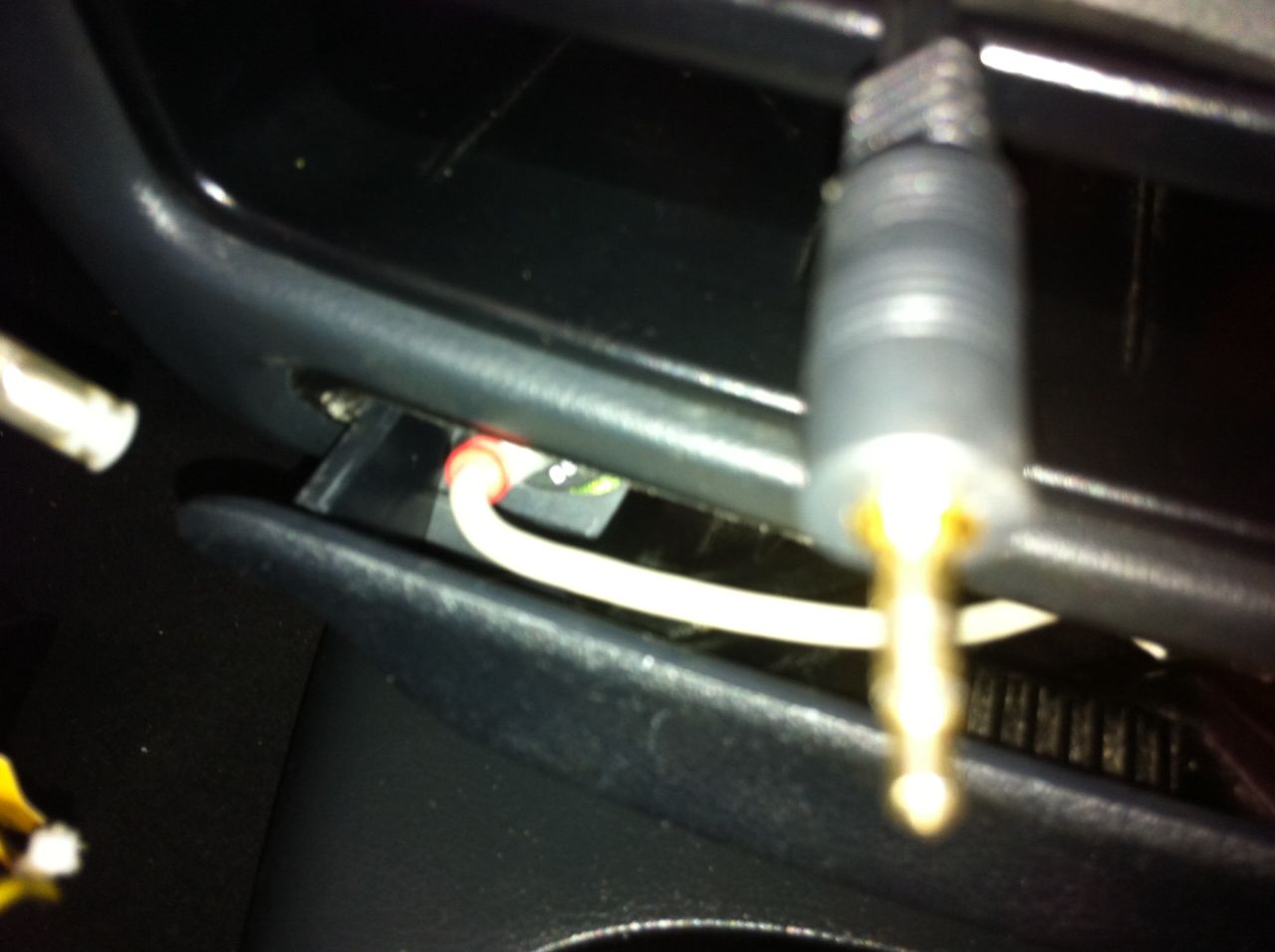 For some reason I cant post the rest of my pics!!!!! Pretty frustrating!
...
Edited by Naylor2006, 08 October 2012 - 05:57 PM.