Coming back from a weekend camping in Wales, back in April.
Coming down a country lane (within the speed limit - was 50mph) came to a left hand bend, on the exit to my surprise was a set off traffic lights with stationary traffic. Wheels locked up on the tarmac (lesson learnt - dont use sh*t tyres), had to swerve to my left on the grass verge to avoid hitting someone else (could do without it on my insurance) Had no traction on the grass and went straight into the signpost by this time i must have slowed down to about 20mph? Nothing major, managed to drive back to Manchester in this conditon.....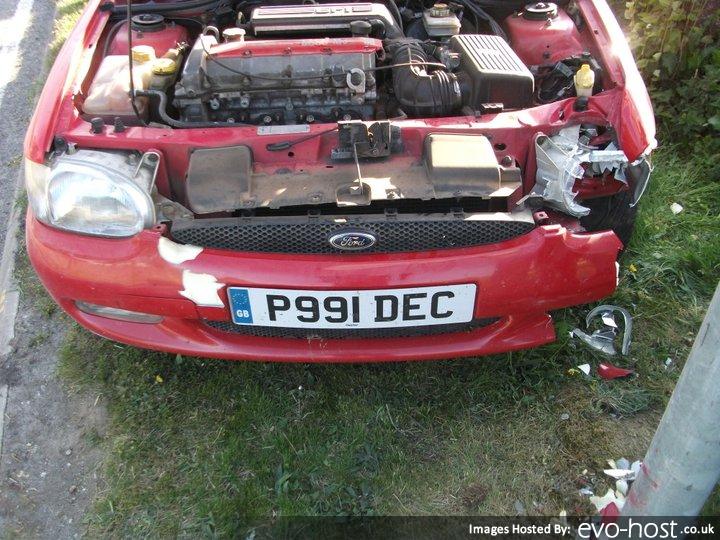 Back home...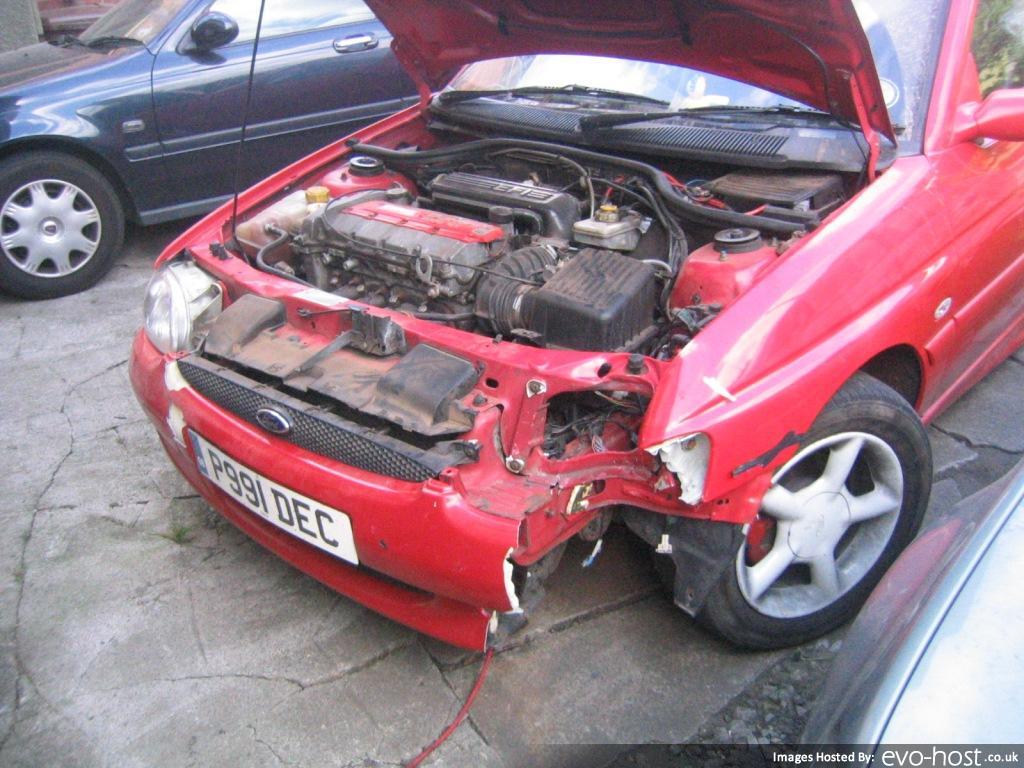 Temporary bumper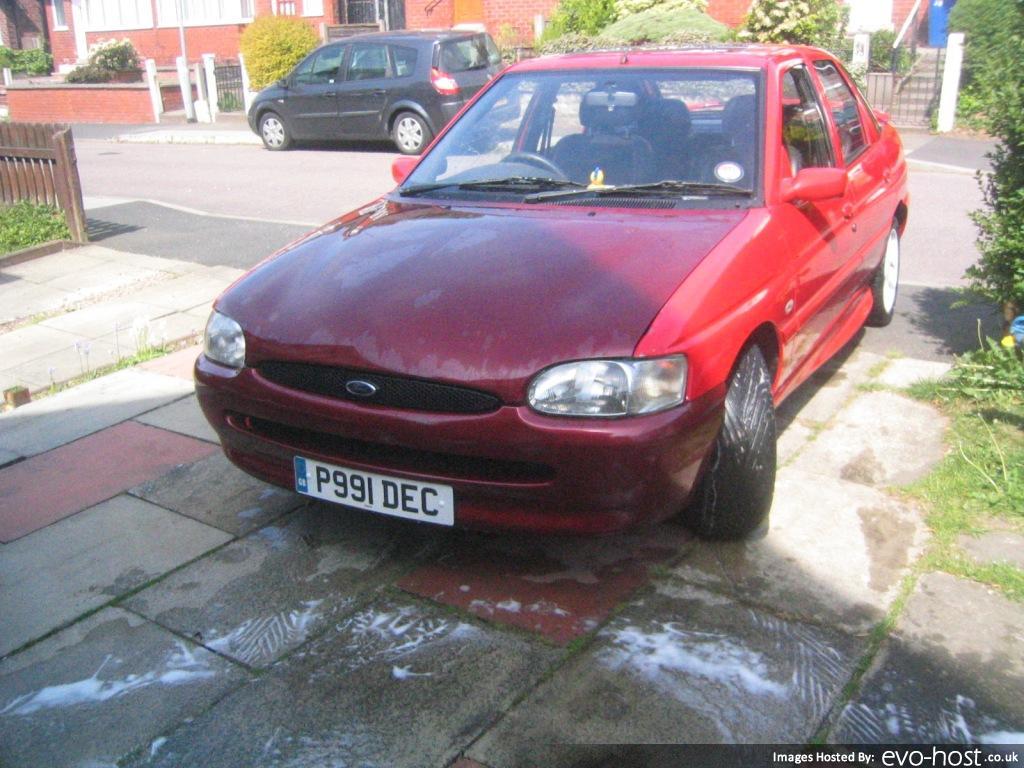 New panels and a bit of filler on the wing...