WITH A GREAT AMOUNT OF REGRET I'M HAVING TO SELL MY ESCORT COSWORTH REPLICA WHICH IS VERY NEARLY FINISHED AS UNFORTUNATELY I HAVE LOST MY JOB
2LTR ZETEC TURBO CHIPPED ( CURRENTLY RUNNING IN @ 196BHP @ ONLY 5PSI, (WAS INFORMED WHEN CAR WAS BEING SET-UP WITH CHIP IT NEEDS BIGGER INJECTORS BEFORE SETTING HIGHER, I HAVE SET OF 200SX INJECTORS FITTED IN A FUEL RAIL READY TO GO IN CAR NOT BEEN FITTED YET AS ENGINE IS STILL BEING RUN IN)
MOT TILL END OF NOVEMBER
TAXED TILL END OF MAY
VERY LIGHT WEIGHT COMPOMOTIVE ALLOYS WITH NEARLY NEW TOYO PROXO TIRES ( THE WHEELS ARE ALL STRAIGHT WITH NO CRACKS BUT COULD BENEFIT WITH A REFURB )
FRONT ESCORT COSWORTH BRAKES
REAR BEAM BRAKE CONVERSION
COSWORTH RECARO LEATHER
LOW COMPRESSION PISTONS AND HEAVY DUTY BEARINGS AND BOLTS
HEAVY DUTY TIMING BELT KIT
T3 HYBRID TURBO AND RACING ACTUATOR
EFI INLET
PORTED AND POLISHED THROTTLE BODY
BRAND NEW UPRATED FUEL PUMP
FRESHLY POWDER COATED DIAMOND WHITE ROCKER COVER AND CAM END COVER ALSO IN WHITE ( NOT YET FITTED BUT WILL COME WITH CAR )
GENUINE ESCORT COSWORTH DASH INCLUDING BANANA POD AND STEREO HOUSING ( AS THIS WAS A MK6 ESCORT THE SWITCHES NEED CHANGING, IT COMES WITH MK5 WIRING LOOM AND ALL REQUIRED MK5 SWITCHES )
MTX 75 GEARBOX AND PADDLE CLUTCH
PERSPEX FRONT DRIVER AND PASSANGER WINDOWS (COMES WITH ORIGINAL GLASS WINDOWS WITH CAR)
FIBREGLASS BONNET, THIS IS AN EXPENSIVE BONNET WITH PROPER REINFORCING FRAME FITS TO ORIGINAL HINGES AND BONNET LATCH, NOT CHEAP EBAY JOB
BRAND NEW STARTER MOTOR
BRAND NEW HEADER TANK
As stated above this is still an ongoing project and will need the following to finish
ESCORT COSWORTH CENTRE ARMREST
ESCORT OVAL EXHAUST( I HAVE A POWERFLOW ONE TO COME WITH CAR )
DOOR CARDS ARE STILL MK6 SI
SPEEDO CLUSTER IS STILL MK6 SI ( I HAVE A MK5 WITH WHITE DIALS SO WILL NEED FITTING )
THE KIT IS FITTED VERY WELL BUT THE PAINT WORK HAS QUITE A LOT OF OVERSPRAY AND IS A LITTLE MESSY BUT HAS'NT BOTHERED ME AS WAS BUILDING AS A TRACK DAY CAR BUT WILL BE AS HONEST AS DON'T WANT ANYONE THINKING THIS IS A FINISHED ARTICLE!!!
LASTLY THIS HAS THE POTENTIAL TO BE THE FASTEST ESCORT COSWORTH REPLICA OUT THERE AND WITH VERY LITTLE WORK....
CAR IS LOCATED IN BEDFORDSHIRE, £2750, CAR IS WORTH MORE THAN THIS IN PARTS BUT I DON'T HAVE THE HEART TO BREAK IT
CAN NOT ACCESS MY PHOTOBUCKET ACCOUNT AT MOMENT TO UPLOAD PICTURES BUT THEY CAN BE SEEN ON MY OWNERS THREAD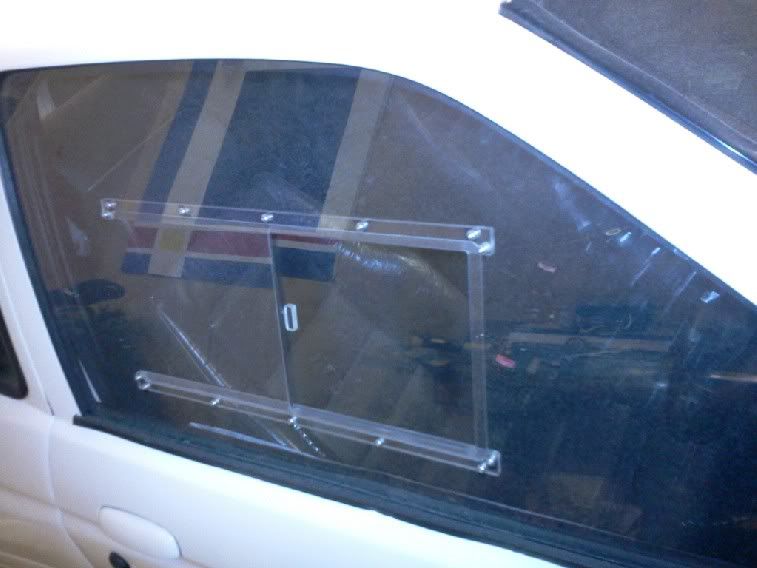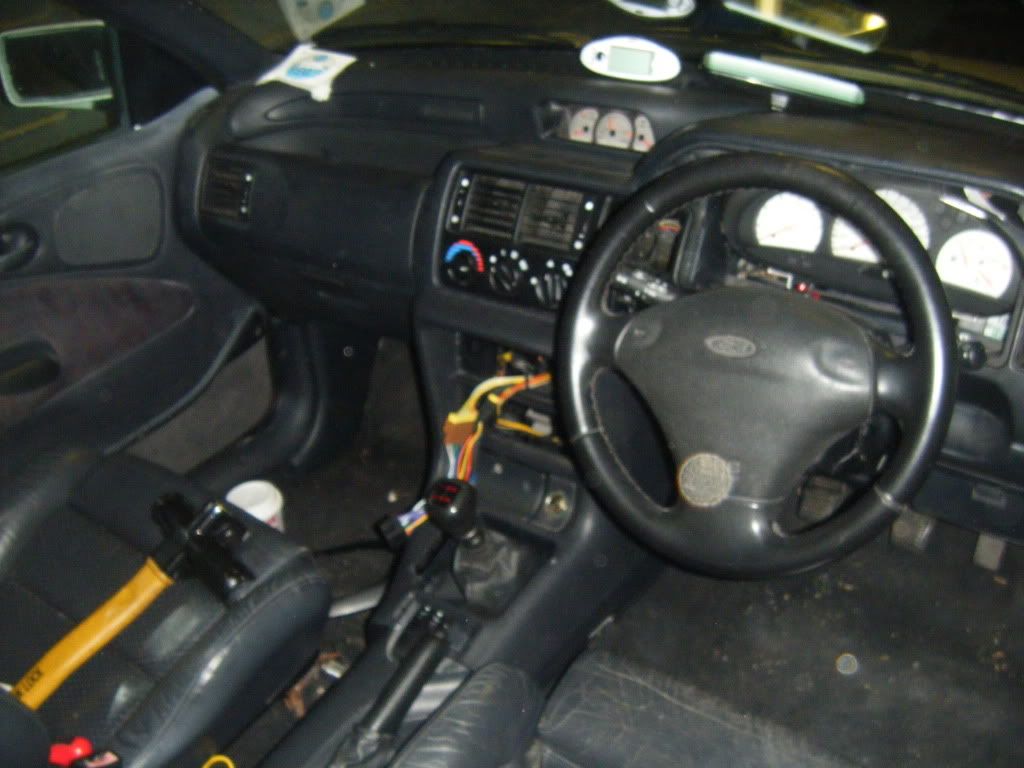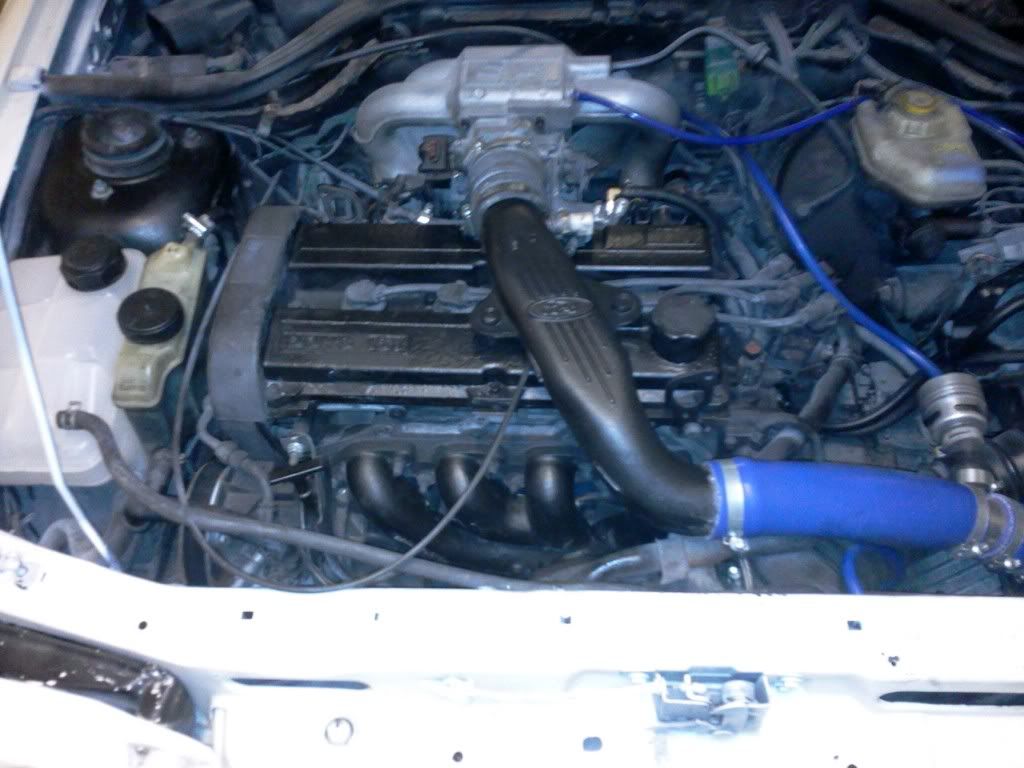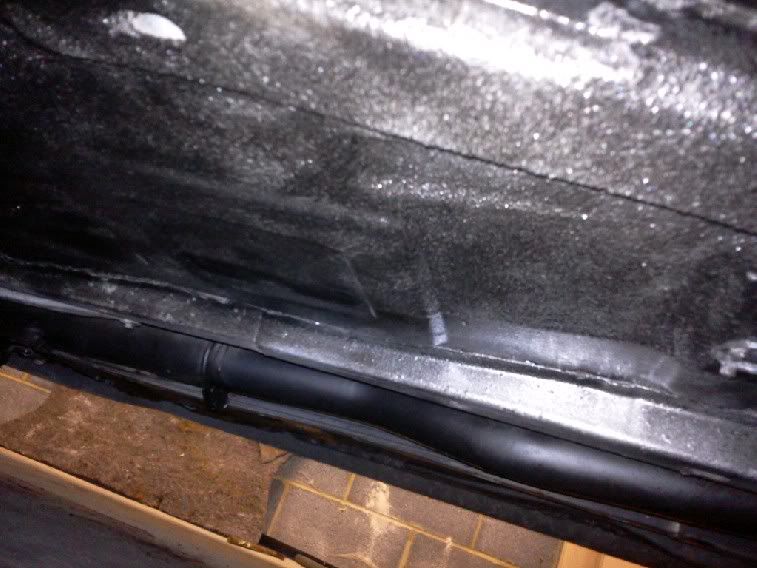 Edited by PeeWee, 17 April 2012 - 06:55 PM.