so as some of you may know i had a few issues with my old SI, brakes/rust/radiator fan/door locks/paint.....list goes on
and unfortunately i lost the passion for the car as it spent most of the time in pieces while i repaired something stupid (now breaking the SI btw)
i was then offered this little beauty at a wedding i attended last weekend and proceeded to purchase for the tidy sum of £200!!!
X reg escort finnesse 1.6
81,000 miles
full service history
6 months MOT
runs like a dream, although noticeably slower than my old escort which had the cast efi inlet manifold so maybe that made a difference (correct me if im wrong)
ive had it up on the ramps and the shell is a total gem, i cant find any rust anywhere
only problem is that my mats grandad, who i bought the car from, cracked the front bumper against his garden wall when driving into the drive (no damage caused other than bumper), so for the time being i bolted on another bumper i had lyring around as the other one has had it, it is unfortunately a different colour so the car looks proper trampy at the moment, but ive got the paint so ill do it next weekend when im off work
pics: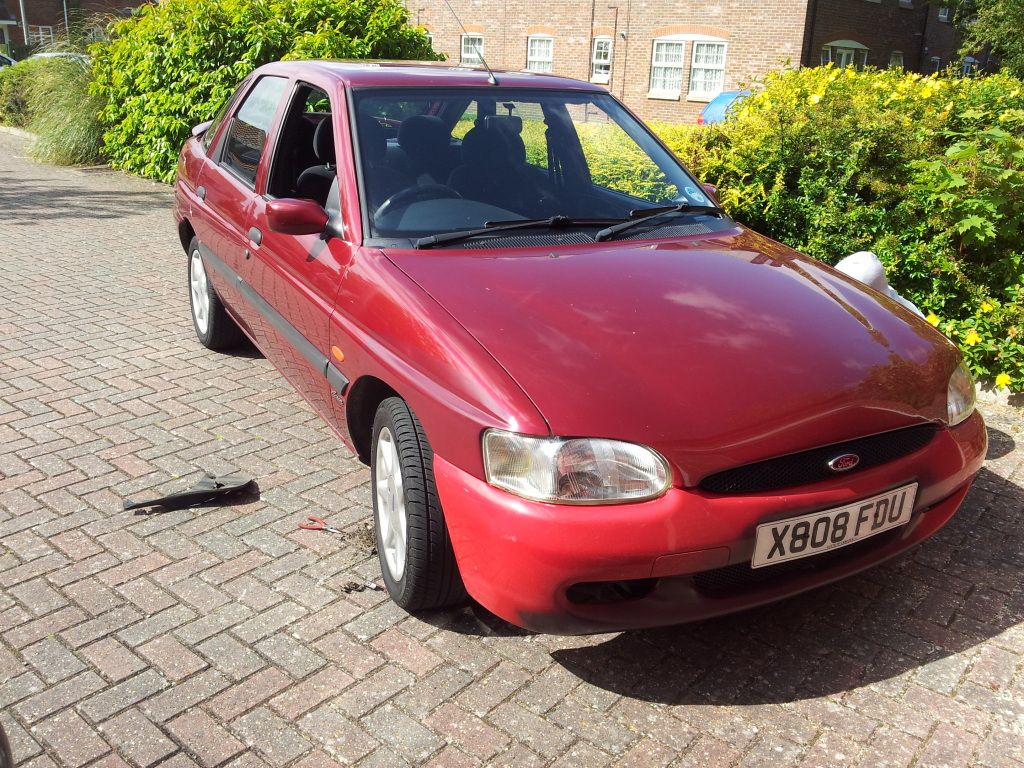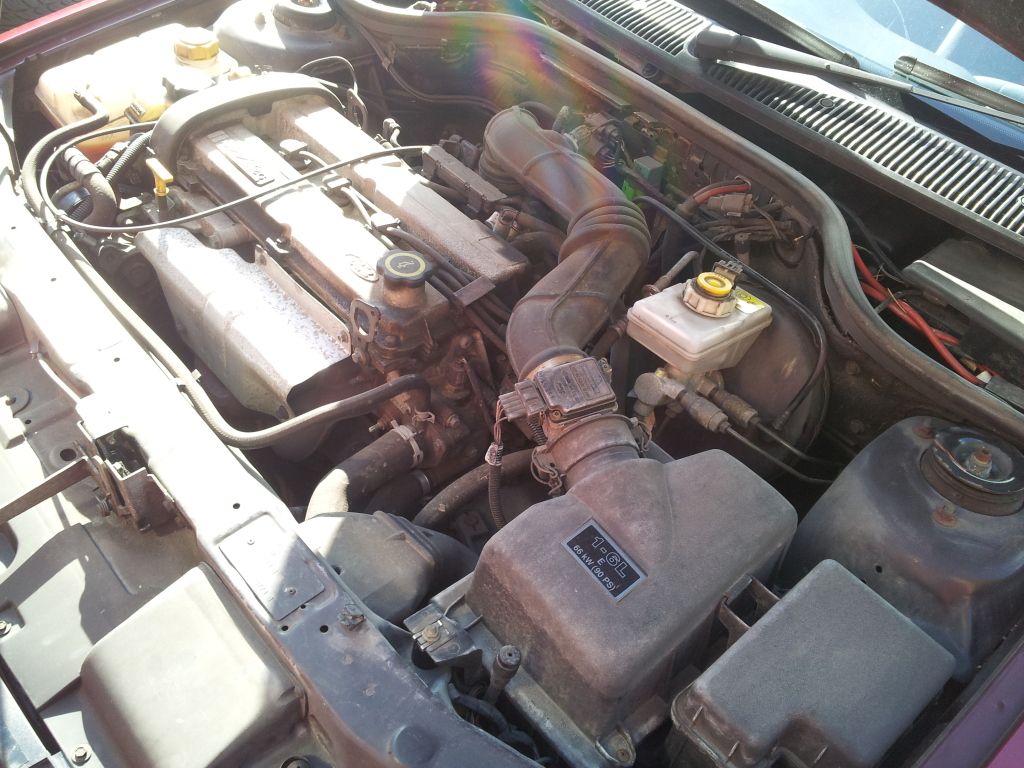 plans are as follows:
- unsure about wheels as of yet, theyre nice but they look to small, comments on this matter welcome
- skirts and spats (in my garage)
- laguna splitter (in my garage)
- lower it (40mm shocks and springs in garage)
- SI interior (in garage)
- steering wheel (that one is effng hideous, anyone got a leather one?)
- exhaust (protech manifold and mongoose cat back in garage)
- ive got a k&n but i dont think ill bother fitting it
- 300mm's up front, picked them up today theyre massive!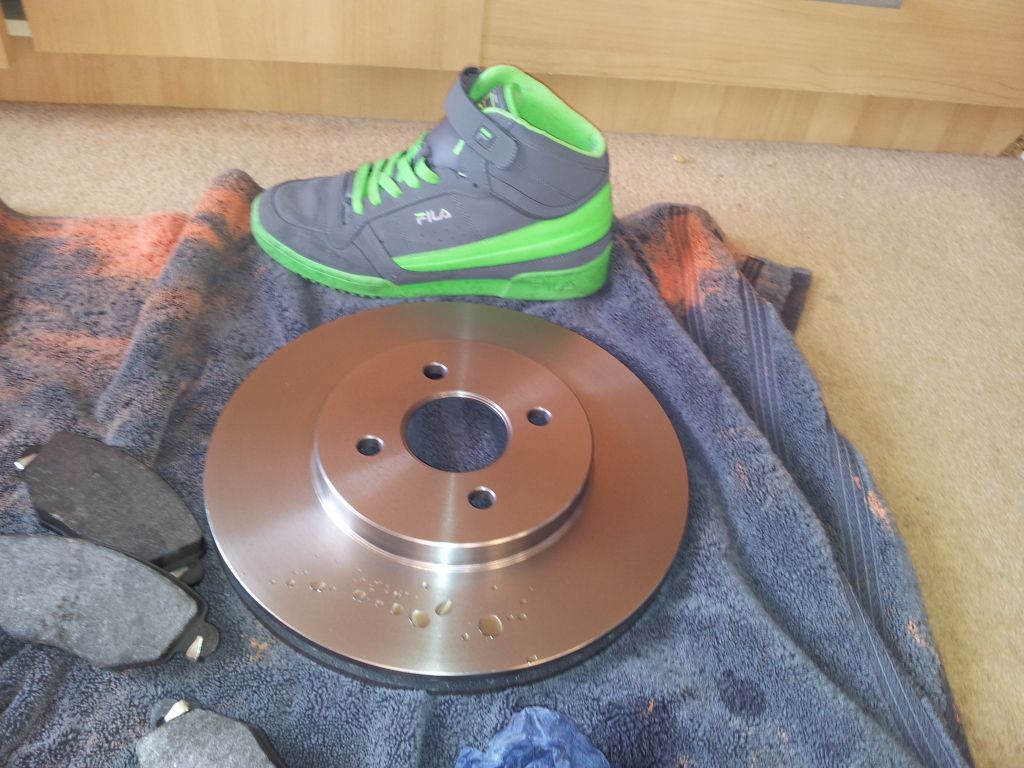 tell me what you think!
Edited by scottybo, 25 May 2013 - 03:15 PM.