Up for sale is my recently aquired Escort Rs 2000 F1 edition. I have driven it only around 800 miles!!!
This car is immaculate.
53,000 miles from new with 1 previous owner from new. has all manuals, original dealer plates etc.
The F1 edition's were a german limited edition with 1 made for promo work in the UK with sauber / ford F1 team when heinz harold frentzen was driving for them. There were no mechanical changes to the car, just addition of carbon look sill trims and a different rear badge and a certificate signed by HH Fretzen.
The bodywork on this car is lovely, very very clean, no dents or dings and polishes beautifully. HPI clear and never been in an accident. Has a little bubbling on the rear arches as they all get but had a quote of £150 to get this done. Would consider getting this done if i was offered the asking price.
I got the car around 2 months ago, and had the timing chain renewed as a safe guard, these are usually good for 100k. It has brand new discs and pads that have not even been used yet, and has had a magnex full stainless exhaust and cat ready to go on but they are not yet fitted. Still has original exhaust from new!!
This is the only F1 edition in the UK, and is therefore a very interesting peice of RS History. Like i stated previously it needs to go as garage space is at a premium as i rent one and im not letting this get ruined by weather and bird crap etc.
The interior is absolutley perfect. Not one fault mark etc on it, and still has original ford tape deck fitted. I have a ford CD player to go in it but i have not fitted it yet. Would come with the sale. Has new £45 quid mats in it also.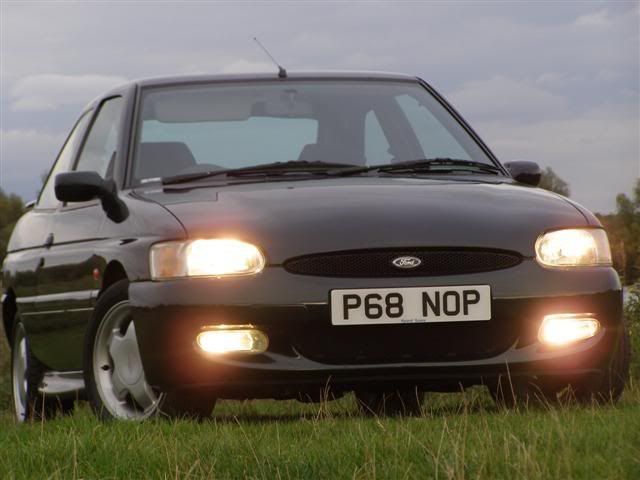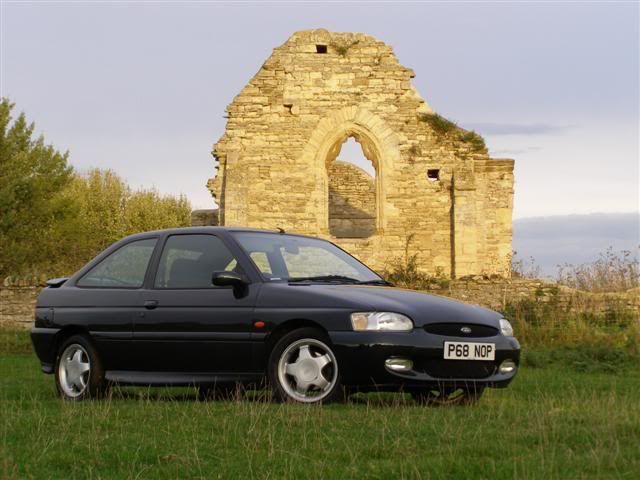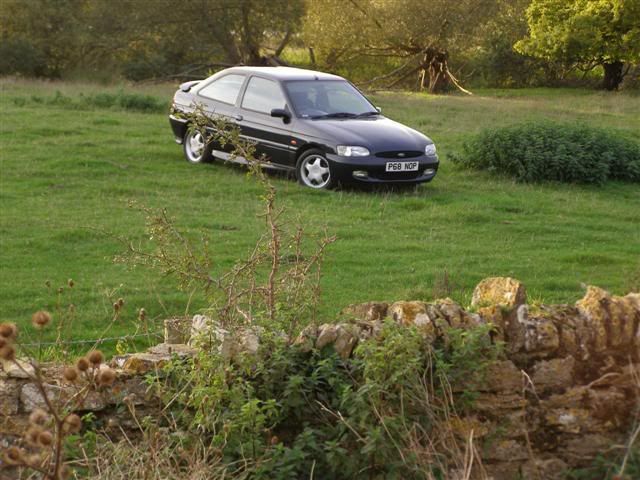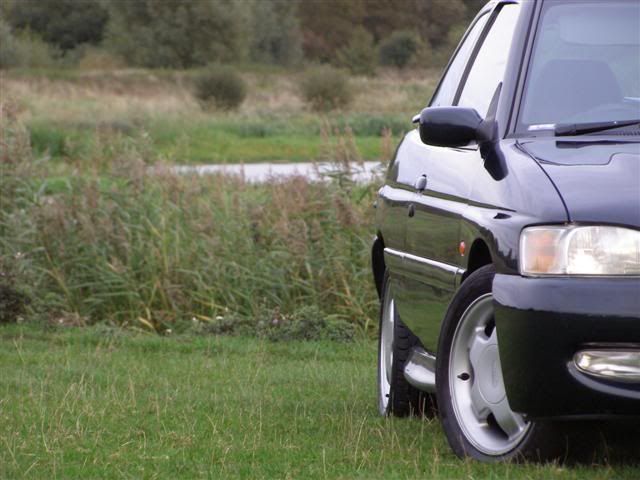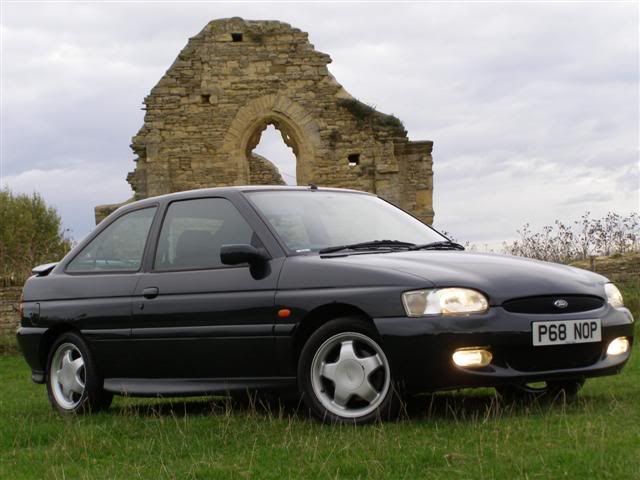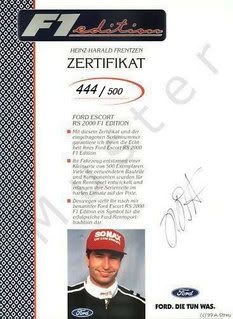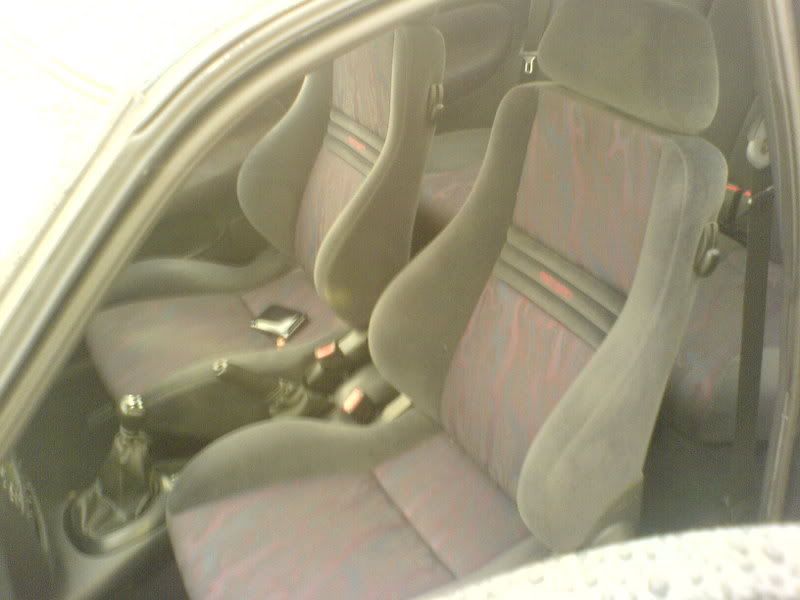 After a recent compond polish at a cost of £190 @ xtreme automotive valets in Milton Keynes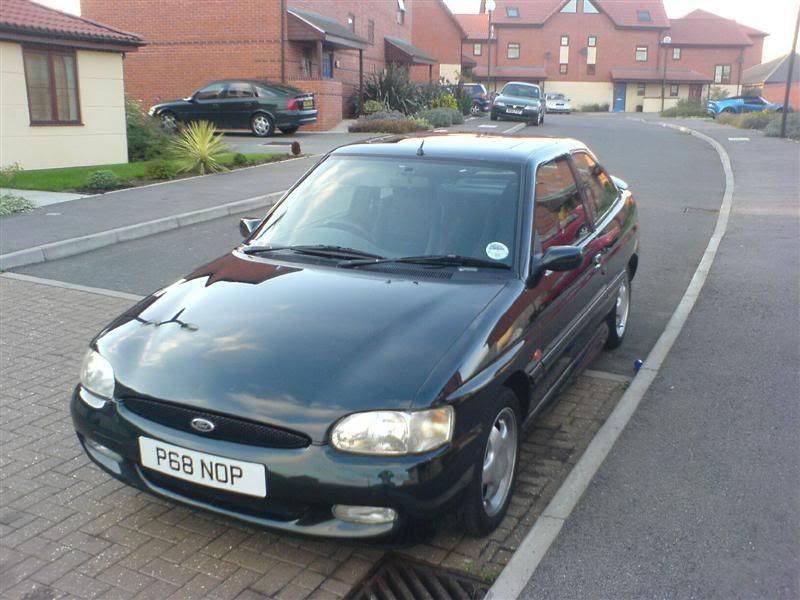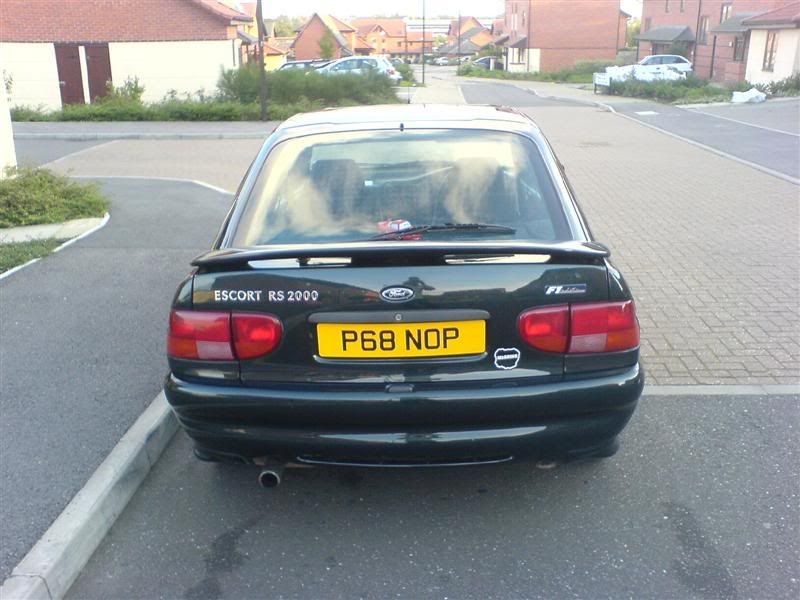 Also had new badges fitted to the rear at a cost of over £70 quid, one of which was a special order from germany hence the expence!!
Lovely car, but needs to go to an owner who can keep it in its current condition, im too busy with my other cars!!
£2950 for a rare peice of RS history.
i am going away for two weeks in novemeber and car will be locked away garaged over that period so contact me asap!!