Last weeks pix
Old n/s sill off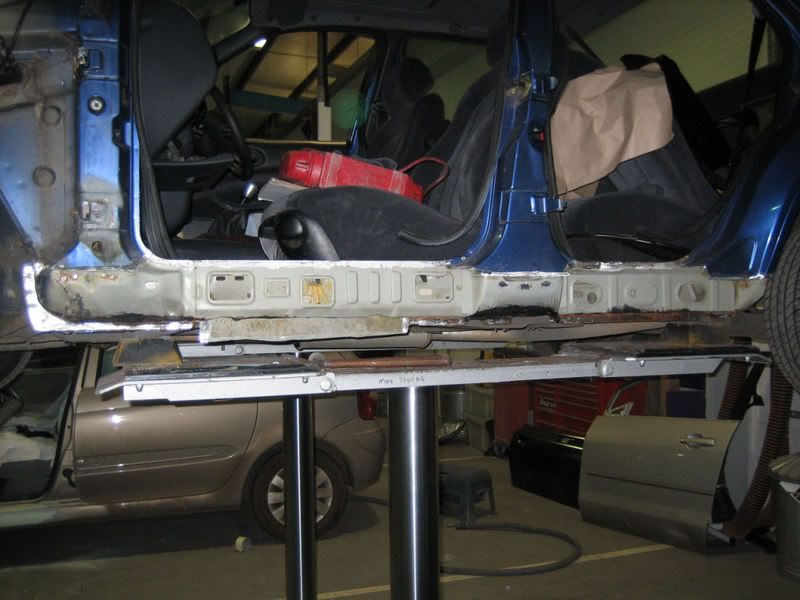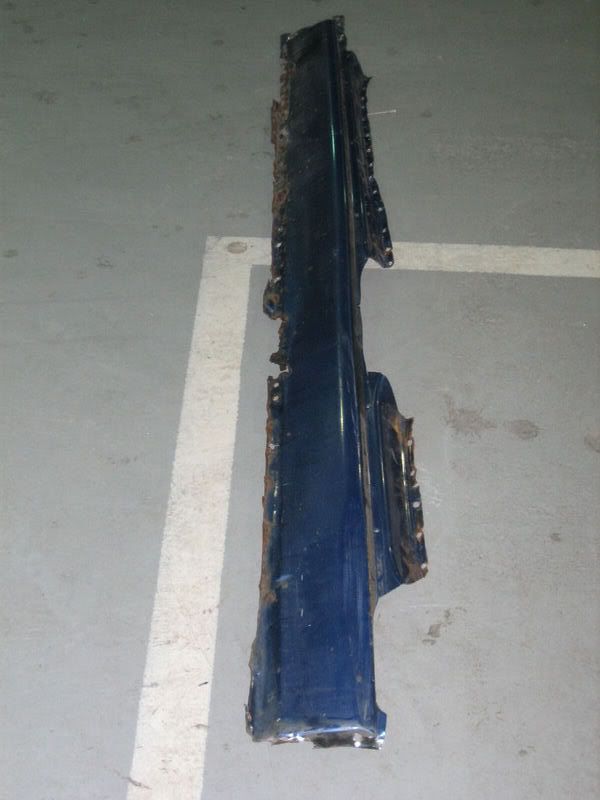 Nice welds on new sill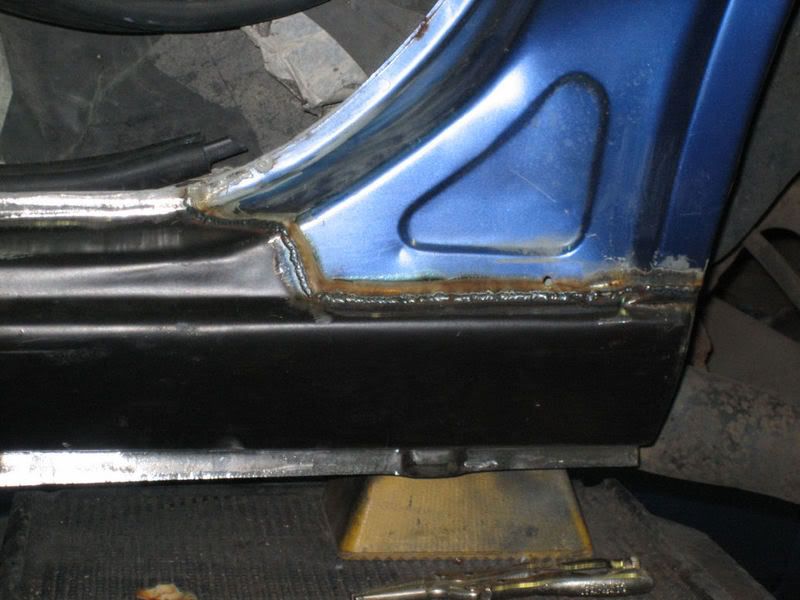 Also fitted the Rad out of the white orion. Its slightly thinner than the original one as its for a non-aircon car,
so decided to leave the aircon rad off and bung the aircon hoses. Thats a small easy fix i can do anytime after the cars finished.
Got to be re-gassed anyway.
Thats all folks